Amid the pandemic, Collins Aerospace continues investing in supersonic aircraft technology while eyeing aspects of business and commercial aviation that will be "systematically" changed by Covid-19.
For instance, business jet customers will, from now, expect aircraft to have the types of touchless technologies that are commonplace on the ground.
That is according to Collins president of customer and account management Colin Mahoney, who spoke with FlightGlobal ahead of VBACE, the virtual business aviation conference replacing this year's NBAA BACE event.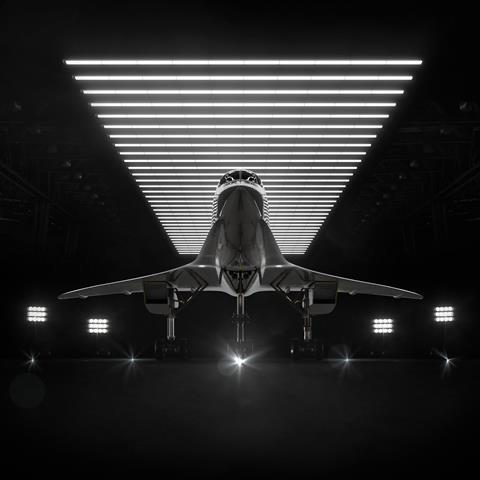 "Our focus in the industry needs to be… on those things that are systematically changed forever," Mahoney says. "This [pandemic] has changed our expectations as humans."
Customers will expect that touchless technologies be standard on aircraft, he says.
Such systems include automated cabin management systems, already found on new jets, which allow passengers to control various cabin functions – lighting or entertainment – using personal devices.
Customers will also expect hands-free systems in aircraft lavatories and galleys – like hand-motion activated sinks, toilets and sanitiser dispensers. Such technologies are found at airports everywhere – but are not common in aircraft.
Collins, a Raytheon Technologies subsidiary, is also examining technologies that sanitise cabin air and items that passengers and crew cannot avoid touching – such as seats, tables and video screens.
The question to be answered is, "How do we make that safer, in terms of antimicrobial treatments on those surfaces, so that they can't retain bacteria or viruses?" Mahoney says.
Likewise, he sees increased demand for technologies that ease the process of travelling between countries – systems that streamline flight operations and limit personal interactions, such as with customs officials.
Longer term, Collins continues pursuing a segment Mahoney suspects will eventually make a comeback: supersonic travel.
"The great equaliser with human beings is that we all have 24h in a day," he says. "Anything I can do to maximise my use of time… is of interest."
Mahoney says Collins can help address the noise and fuel-burn challenges that hamstrung the Aerospatiale/BAC Concorde.
Toward that end, Collins recently announced it was partnering with Boom Supersonic to develop inlets, nacelles and exhaust systems for that company's in-development supersonic commercial airliner Overture.
Also this year, Collins secured work to design the flight control actuation system for AS2, a supersonic business jet under development by Aerion Supersonic.
And in 2019, Collins partnered with Lockheed Martin to provide avionics, the environmental control system, flaps, ailerons and rudder for X-59, a supersonic experimental aircraft being developed for NASA. Lockheed is designing that jet to have a quieter sonic boom.
Story updated on 10 December to note other components Collins will supply to NASA for X-59.