Like many aerospace companies in the post-pandemic era, Diehl Aviation is finding ramping-up as tricky as downsizing was painful. The German cabin equipment supplier is recruiting again as orders return after it laid off a quarter of its almost 6,000 staff in 2021, largely because of a collapse in demand for Airbus twin-aisle aircraft, its core business.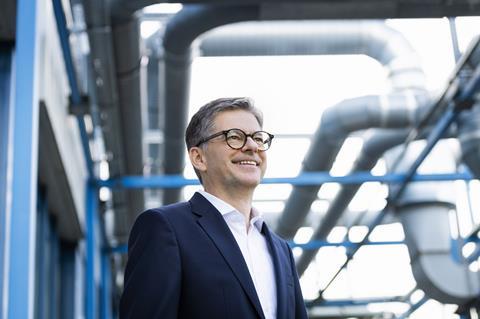 However, new chief executive Joerg Schuler, who took over in November 2022, is delighted that "we are not speaking any more about restructuring, but instead about growth". The former Airbus veteran is making his AIX debut on the supplier side of the fence, although he knows the event well from his time as head of cabin engineering for the airframer, one of several senior roles he held.
Although he has joined Diehl at a time of expansion, he admits that comes with challenges. "The coronavirus impact was heavy. Our market halved and we were forced to restructure," he says. "The disease of such a restructuring, of course, is you lose experienced people. We are advertising to try to get people back, but so is everyone else. It is not so easy to restore every competency."
Under Schuler's predecessor but one, Rainer von Borstel – who retired in 2021 after 11 years at the helm – Diehl Aviation became the largest business in the family run Diehl group. It followed its 2008 takeover of a former Airbus interiors factory in Laupheim – now Diehl Aviation headquarters – and a galley supplier in Hamburg. Its portfolio spans overhead bins to cabin lighting, galleys, and lavatories.
As part of Nuremberg-based Diehl – whose portfolio ranges from defence products to controls for household appliances – the aircraft interiors arm became a significant tier one player with a customer base skewed significantly towards Airbus. Pre-pandemic, around three-quarters of its revenues came from line-fit contracts from the Toulouse-based manufacturer and its customers.
After the dark months from March 2020 through most of 2021, that original equipment market is recovering fast, according to Schuler. "Last year we came out of the Covid valley," he says. "Single-aisle sustained a nice production volume in 2022, and now the widebody market is coming back with China opening. We have a lot of work packages on the A350 especially, so that is very welcome."
As crises often do, Covid-19 sparked a flurry of innovation in the interiors segment, with much of the focus on enhanced hygiene and measures to prevent the spread of germs. While many of the ideas – such as plastic seat-dividing screens and robotic carts with arms emitting ultraviolet light – are unlikely to survive more relaxed attitudes to human contact – Schuler believes some will.
They include lavatories that reduce the need for touch. Diehl exhibited such a technology, with a toilet lid and seat powered by electric drive and a hands-free flush, at the last pre-pandemic AIX in 2019. The innovation, along with others from Diehl, is an option on Airbus's Airspace cabin concept for the A320neo family, announced in 2017.
Sustainability and digitisation are two other major trends driving new product development, says Schuler. The first is pushing Diehl not only towards coming up with ways to reduce the weight of its equipment but also to source more environmentally friendly materials – such as replacing traditional honeycomb structures with thermoplastic and reusable carbonfibre.
Integrating intelligent devices in its products – a concept known as the connected cabin – gives passengers more control of their immediate environment, from controlling personal lighting to indicating which overhead bins have space available. Airlines can also use them for predictive maintenance.
A long-running corporate ambition that Schuler inherits is increasing Diehl's footprint with other aircraft manufacturers. "We are, of course, trying to widen our customer base. We are already supplying Boeing, Embraer and Gulfstream, but we would like to be more successful on these platforms," he says.
One potentially emerging market where Diehl has already made inroads is urban air mobility. Last year, Munich-based developer Lilium said it had selected its fellow German company to collaborate on the cabin design and manufacture interior components for its forthcoming electric vertical take-off and landing (eVTOL) Lilium Jet air taxi. Diehl has also been working with rival start-up Volocopter.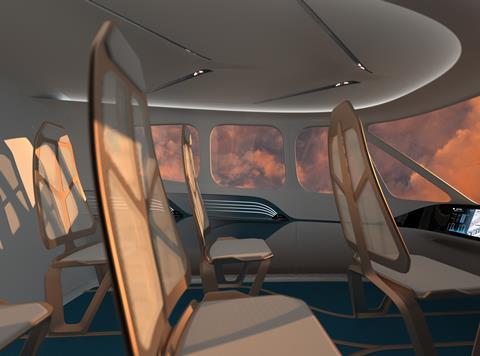 Another aspect of the business Schuler is keen to boost is the aftermarket. He admits Diehl remains a "line-fit-dominated business" with less than 5% of its revenues in 2022 from retrofit. However, he believes that by collaborating with maintenance, repair and overhaul specialists this proportion could rise to a fifth.
This was behind Diehl's tie-up in 2021 with the US-based interiors arm of Hong Kong MRO group HAECO. Under the "project-based partnership" the two companies are "regularly exchanging ideas", says Schuler. "They are strong in the aftermarket, and they know how to install cabin equipment. That was the biggest attraction for us. It's a nice complementary expertise."
Last year, Diehl and HAECO announced a trio of products that they are working on for narrowbodies. They were a lightweight, compact combined galley/lavatory complex for the rear of the aircraft that allows airlines to add an additional row of seats; a staggered-seat concept for five-abreast premium-economy seats; and a new, larger overhead bin for the Boeing 737.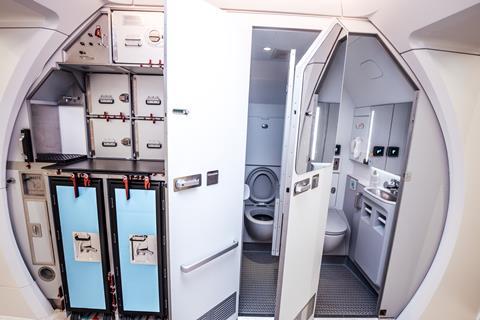 In common with almost all aerospace companies, Diehl is confronting a snagged supply chain. "It's a daily fight," admits Schuler. "There is some recovery but it is not everywhere." It has meant the company having to "monitor very closely" some of its suppliers, and, while Diehl has avoided major disruptions, "we are often on the edge when it comes to on-time delivery", he says.
As chief executive, Schuler has two main tasks. One is to ensure Diehl is delivering on innovation in a market where airline and passenger demands are constantly changing. The other is to drive efficiency, hitting production deadlines at a time when supply chains are struggling, and doing it profitably in an era of rising raw material and energy costs.
Schuler sums it up: "We need to be a champion of operational excellence."