Intelsat Commercial Aviation president John Wade believes the trend towards being remotely connected is behind the higher take-up of in-flight connectivity services it has seen since the pandemic hit.
The satellite company acquired the commercial aviation business of in-flight connectivity specialist Gogo late last year. Speaking to FlightGlobal during last month's Dubai air show, Wade – who led Gogo's commercial aviation business before taking the same post at Intelsat – says there are signs of a change in customer habits since the start of the pandemic.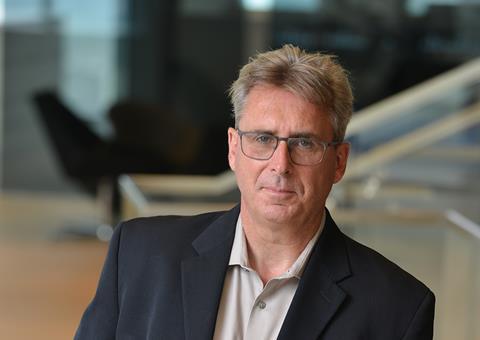 "One of the things we noticed when the pandemic hit, was… of passengers flying – though the [number] was very low – the percentage of passengers who wanted to connect had gone up.
"That was largely when people were travelling on leisure. We think what happened is we've all been so used to working remotely that we have become so used to being online that it's become a more important part of our lives then it was previously. So the demand for passenger connectivity has gone up. We are just starting to see business travelers starting to fly again, but our take rates are at record levels."
Intelsat, despite an ongoing bankruptcy reorganization process, completed the acquisition of Gogo's commercial aviation business in December last year. It rebranded the former Gogo unit under the Intelsat name in July.
"When Covid hit we [Gogo] were already thinking of divestiture of the [commercial aviation] part of the business, and we were fortunate enough to be acquired by Intelsat, which for us was kind of a dream landing," says Wade.
"Suddenly we were part of a satellite company and we had this benefit of having access to satellites and cheaper capacity. The rationale was this is very a logical marriage. Intelsat wanted to become more vertically integrated," he says. "[It] was an accelerated way to become a major player in the IFC space."
Much of Wade's enthusiasm for the business is fuelled by planned technology developments, notably the "software defined satellites" Intelsat has committed to, which will provide greater flexibility and efficiency of satellite capacity for airline use.
"We can put the capacity where it is needed, so it's cheaper and so you get it when you need it. That's going to be really important as it relates to making sure you have very good capacity for airlines and the price points are going to come down dramatically."
Other focus areas include its 5G core developments. "It's changing the seamlessness of how we connect onboard airplanes. It's enabling the cellular devices to connect much more simplistically and at a much more affordable price."
These developments mean Wade, an experienced executive within the IFC segment, believes the sector is close to another step change.
"I think what we are going to see with the new satellites and the seamlessness of how we connect, then the vision we had 20 years ago of everyone being connected, I think we are less than a decade away from when we will see the majority of passengers on the majority of flights being connected," he says.