ITA Airways will upgrade its six Airbus A350-900s with new premium-economy classes, with retrofits to be completed by Airbus Services by mid-2024, the Toulouse-based airframer said at the Aircraft Interiors Expo in Hamburg on 7 June.
"We have selected Airbus Services thanks to its OEM expertise, expert engineering know-how, project management, and supply chain management," says Alessio Leone, head of camo operations at ITA. "This project also underscores the importance to us of the Airbus A350 in our widebody fleet strategy and the harmonisation of these A350s with the brand new A330neos coming into our fleet."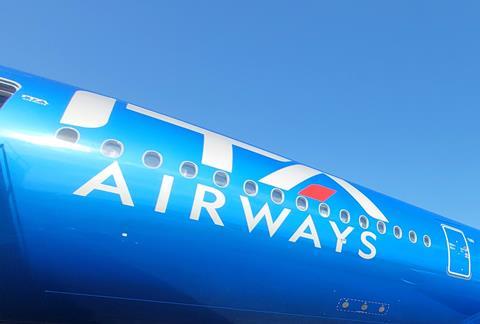 In the future, both aircraft types will offer a four-class configuration: business, premium economy, comfort economy and economy.
Airbus will provide all related service bulletins, including engineering drawings and kits required for the complete cabin and technical support.
"As our airline customers see the increasing popularity of premium-economy amongst passengers, Airbus is pleased to be able to help ensure that their Airbus aircraft continue to meet these evolving customer expectations," says Charbel Youzkatli, head of Europe commercial services at Airbus.
The installations will replace a section of nine-abreast economy class seats with an eight-abreast premium economy section, which is "increasingly sought-after thanks to its yield management benefits for airlines, while reducing costs for business travellers", Airbus says.
In addition to new seats, one additional galley and a partition between classes will be installed. Overhead bins, carpet, seat tracks and cabling for in-seat power and in-flight entertainment systems as well as lighting will also be adapted as part of the project. Oxygen, reading lights and ventilation systems must also be reconfigured, Airbus says.