Aerospace mergers are back, with US manufacturer Parker Hannifin revealing plans to nearly double the size of its aerospace systems business by acquiring UK-based aerospace company Meggitt for £6.3 billion ($8.8 billion) in cash.
The deal, which the companies hope to close in the third quarter of 2022, marks a revival of merger activity in an aerospace industry badly depressed by the Covid-19 pandemic.
Analysts view the takeover as sensible, noting the already-merged state of the aerospace industry and that the companies each make a broad range of aerospace products.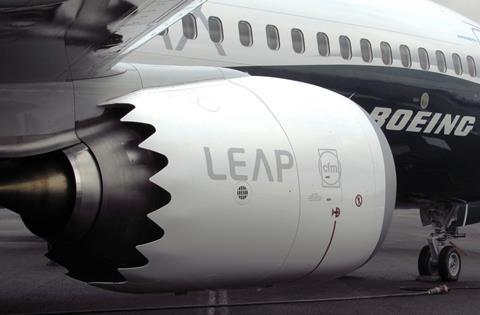 The planned acquisition also reveals that some aerospace companies remain flush with cash despite the downturn, says Richard Aboulafia, aerospace analyst with Teal Group.
"The industry continues to favour the logic of critical mass," Aboulafia says. "It just goes to show that even in the midst of one of the worst industry downturns, there's a lot of cash out there waiting to help the industrial base get through a challenging time."
Under the terms of the deal, which remains subject to regulatory clearance and approval by Meggitt's shareholders, Parker will purchase all Meggitt shares at £8 each, a roughly 70% premium above the stock's 30 July closing price.
"Meggitt and Parker are complementary across diverse portfolios of products, and will thus expand and develop core product lines, add new capabilities and enable innovations on more-electric, low-carbon and other key technologies," the companies say.
Parker expects the acquisition will generate savings through synergies of $300 million within three years, though achieving those synergies will cost $250 million.
Meggitt produces a variety of aircraft components, including brakes, fire and safety systems, power and sensing systems, fuel systems, composites and polymer seals. Its products are found on military and unmanned aircraft, and on civil aircraft such as Boeing 737s and 787s, Airbus A220s, A330s and A350s, Comac's ARJ21, De Havilland Dash 8 turboprops, and Cessna, Dassault and Gulfstream business jets.
At the end of 2020, the UK company had some 9,000 employees, including 2,305 in the UK and 4,871 in the USA. It generated $2.3 billion in 2020 revenue, losing $436 million. The companies note that 70% of Meggitt's revenue comes from selling products for which it is sole supplier.
Parker, a nearly $14 billion company in 2020, supplies products to a variety of industries. Its aerospace systems unit generated $2.7 billion in revenue, and turned a $477 million operating profit, in 2020. Parker provides products such as flight controls, engine ducts and exhaust nozzles, wheels, brakes, pneumatic controls and fuel tank inerting products.
"The synergies are quite strong," says aerospace analyst Michel Merluzeau with consultancy AIR. "It's a really strong portfolio… It makes sense."
The combined company's heft should make it more competitive when bidding for aircraft programme work, and position it better in an industry already ruled by mega companies that are themselves the product of mergers, he says.
One of the more-recent large mergers was the 2020 combination of Raytheon and United Technologies to form Raytheon Technologies.
"Meggitt has been out there for years as an acquisition target," says Aboulafia. The merger wave had, until now, passed Meggitt by, despite the company having a "very successful" collection of niche aerospace capabilities, he adds.