Satellite communications company Viasat views its planned acquisition of competitor Inmarsat as a means to add global in-flight connectivity coverage to what is now largely a regional-focused network.
That is because Viasat's strength lies in high-speed Ka-band in-flight data transmission services over North America, while Inmarsat brings global satellite coverage to the table.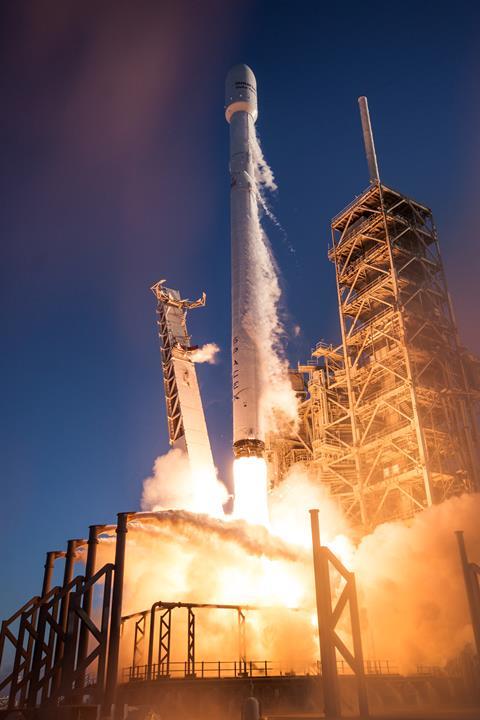 "Viasat has been very successful in the regional inflight connectivity [market], especially in North America," Viasat executive chair Mark Dankberg says on 8 November.
"Inmarsat brings international long-haul in-flight connectivity, plus essential cockpit and safety communications," he adds. "Inmarsat was formed to serve demand that was primarily over oceans."
Carlsbad, California-based Viasat disclosed on 8 November a plan to acquire London-based Inmarsat for $850 million in cash and $3.1 billion worth of Viasat stock.
The companies anticipate the deal, which remains subject to approval by Viasat's shareholders, will close in the second half of 2022.
The companies sell a range of satellite services, including those for the aviation industry.
Viasat provides in-flight data connectivity to some 1,480 commercial aircraft. Its Ka-band satellite network covers North America, Europe, the North Atlantic Ocean, Australia and areas of South America and Asia. Viasat customers include JetBlue Airways and Qantas.
Inmarsat's airline customers include AirAsia, Air New Zealand, Lufthansa, British Airways, Iberia, Qatar Airways, Singapore Airlines and Virgin Atlantic Airways, its website says.