A clutch of new simulation facilities have opened since the pandemic, with Thompson Aero Seating the latest to invest in such a capability
Thompson Aero Seating will become the second UK seat manufacturer with a brand new dynamic test facility (DTF), when the centre at its Banbridge, Northern Ireland factory opens later this year.
The AVIC Cabin Systems-owned unit says the £7.5 million ($9.4 million) investment will "catapult Thompson into a new era of development and innovation".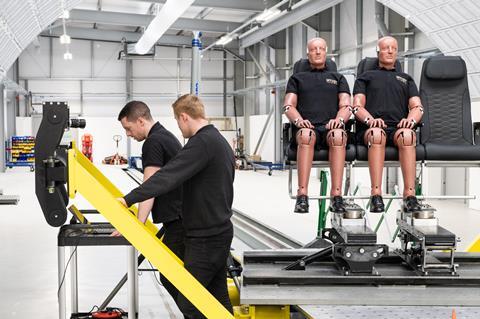 It comes after Mirus Aircraft Seating in April officially unveiled its DTF as a 407sq m (4,380sq ft) extension of its Hingham headquarters in Norfolk. The start-up will run the facility as an arms-length business called M-Test, offering third-party services to other seating as well as automotive companies.
Thompson and Mirus follow the example of German rival Recaro, which opened its DFT opposite its Schwaebisch Hall base in 2021. For all three companies, the motivation was the same – avoiding three- to six-month lead times at independent test centres as well as nurturing innovation and speeding development by giving designers and engineers instant technical feedback.
"The DFT will give Thompson enhanced capability to certify new products for airworthiness and to carry out research and development work, without even needing to leave the factory," says chief executive Neil Taggart. He adds that the facility – the only one on the island of Ireland – is a "huge opportunity to save on lead times in the development of our new seats and improve sustainability".
As with all DFTs, Thompson's £6.7 million facility – funded in part by government agency Invest Northern Ireland – comprises a sled test track that reproduces the dynamic conditions of a full-scale crash in a controlled environment by creating 100g accelerations. Using crash-test "dummies" strapped to seats, simulations take milliseconds, with banks of cameras taking multiple images.
Mirus has been using M-Test since the end of last year, with much of the testing of its latest seat design carried out there. At least one other seating company has hired it out – Mirus has strict policies, including separate entrances, security processes, IT system, and staff, to prevent any compromise of commercial confidentiality, says chief executive Ben McGuire.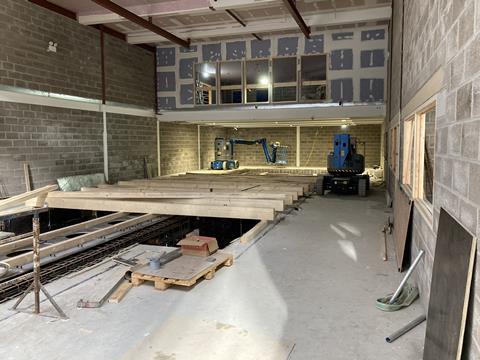 "It's really good to have that in-house capability," he says. "We are already doing all our testing here. We used to use two test houses, which were great, but they were busy with automotive clients, so we might have to wait three months to book something in. And, as well as giving us the capacity to do more testing, it gives us a nice passive line of third-party income too."