While Asian airlines have borne the brunt of the coronavirus crisis so far, US carriers are closely monitoring the situation, and will likely take a short-term hit as the US government sends mixed messages and bookings begin declining.
As of 27 February, 47 countries on all continents except Antarctica have been affected by the virus, also called COVID-19. More than 81,000 people have been infected, and 2,800 deaths have been registered, most of those in mainland China, according to the World Health Organization.
"[The coronavirus] is going to hit US carriers the least," says consultant Mike Boyd of Boyd Aviation international said on Wednesday. "The majority of revenues are domestic, and the US is actually taking this very seriously. Other airlines are international in revenue streams and that means one strange cough from a guy in Warsaw, and flights might get zapped."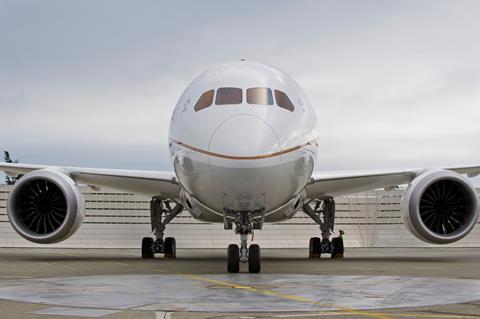 SHORT-TERM US IMPACT?
Major US airlines have cancelled many flights to China and Hong Kong, and Delta Air Lines and Hawaiian Airlines on Tuesday suspended flights to South Korea as well, where authorities have reported almost 2,000 cases alone. Hawaiian cited a decline in demand for the flights, making it financially unviable to operate them.
All US carriers with scheduled flights to Japan and Italy – two other coronavirus hotspots which reported large outbreaks in past weeks - are currently still flying there. But reported coronavisus cases in those countries are growing.
Among US carriers, United Airlines is most exposed to Japan, carrying 245,000 seats between the countries in both directions in February, Cirium schedules data shows. Delta will carry 132,000 seats on US-Japan routes this month, Hawaiian will carry 81,000 and American Airlines will carry 55,000. To Italy, Delta leads US airlines, carrying 37,000 seats between the countries this month, following by American and United, Cirium schedules data shows.
Both American and United say on Thursday they have made no further adjustments to schedules, though they, along with low-cost carrier JetBlue Airways, are offering waivers and refunds for selected routes and cancelled flights, as well as for passengers who wish to change their travel plans.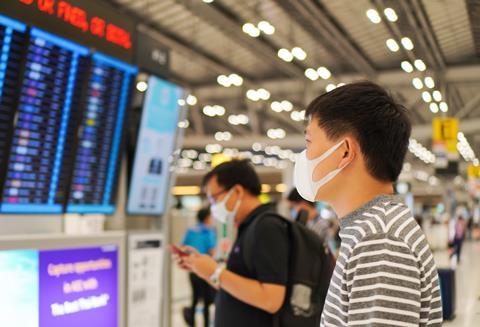 Aerospace analyst Michel Merluzeau with consultantcy AIR suspects the coronavirus could potentially have significant short-term impacts on the airline and aerospace industry, but thinks the industry's broader, long-term prospects remain unchanged and positive, noting underlying demand for air travel and a growing middle class.
"If there is any disruption, it's going to be short-term disruption," Merluzeau says. "For Airbus and Boeing, this is going to be a six-month blip of uncertainty that doesn't take anything away from the larger trend."
CHINA HIT HARD
Boyd notes that the US and China are the only two markets where airlines' primary revenue is from domestic traffic.
"China… is a mess. When this situation settles, our forecasts indicate at least 400 million fewer passengers through China's airports, and the Chinese airline system stuck with 150-200 excess airplanes. No snapback – the bubble is bursting, and it's also affected by the creaking Chinese economy."
On Tuesday, United suspended its 2020 earnings guidance after it stopped all flights to mainland China and Hong Kong until at least 24 April. According to Cirium schedules data, United operates the most routes to mainland China and Hong Kong among US majors (nine routes to mainland China from the USA and two routes to Hong Kong). The China and Hong Kong routes represent approximately 5% of United's planned capacity for 2020, with its other trans-Pacific routes representing an additional 10% of its planned capacity.
Southwest Airlines does not fly to any Asian destinations, but its wide network across the western United States connects to locations where US cases have been reported. In addition, it caters primarily to leisure travelers who may be more likely to cancel discretionary travel as the crisis drags on.
A spokesman says that the airline's experts "are keeping apprised in real-time of CDC guidance, always are engaged in contingency planning, and utmost are focused on the safety of our customers and employees."
Aircraft lessors and other leisure carriers like Spirit Airlines, Allegiant Air and Frontier Airlines could face more of an impact than major US network carriers since leisure travelers will be more likely to scrap discretionary plans, says Merluzeau.
"We are going to see, over the next 60 days, unpredictable [airline] schedules driven by the fact that people are going to start cancelling their trips," Merluzeau adds. "Delta, American, United, they are more resilient because they are more diverse in terms of their customer base."
On Wednesday, the US government announced a coronavirus task force designed to keep tabs on the spread of the disease, but in the past few days, government experts have been inconsistent in messages about the potential spread as well as making contingency plans and taking protective measures.
The Centers for Disease Control and Prevention issued a warning earlier this week that outbreaks of coronavirus in the USA are inevitable, however top government officials dispute those expectations.
Meantime, European carriers have taken more drastic measures. Budapest-based Wizz Air and British Airways are cutting their capacity to Italy, where 17 people have died, while Lufthansa Group is freezing new hiring and offering staff unpaid leave.
IATA, which represents 290 carriers comprising 82% of global air traffic, said in a statement last week that carriers outside of the Asia-Pacific region are forecast to bear a revenue loss of $1.5 billion, assuming the loss of demand is limited to markets linked to China.
"This would bring total global lost revenue to $29.3 billion (5% lower passenger revenues compared to what IATA forecast in December) and represent a 4.7% hit to global demand," the lobby group said.
The only blueprint for this type of situation was the SARS outbreak in 2003, which hit Asian economies but did not have strong ripple effects around the world that the coronavirus is having now. However, analysts note, total air traffic to, from, and in Asia today is considerably greater than it was 17 years ago, and social media was not then a factor in the rapid dissemination of information.
FEAR FACTOR
"The group thinking and the hysteria and paranoia is really, fundamentally the most disruptive" factor of the current crisis, Merluzeau says.
He warns that a fresh outbreak in a US city with a major aerospace cluster could significantly impact US aerospace production.
"If you got a cluster of contamination that happens in Seattle… people could stop [coming] to work," Merluzeau says. "Entire communities could be put under quarantine."
IATA's estimates are based upon a similar V-shaped impact on demand as was experienced during SARS – a six-month period with a sharp decline followed by an equally quick recovery. In 2003, SARS was responsible for the 5.1% fall in Asia-Pacific airlines' revenue passenger kilometres (RPKs).
Additional reporting by Jon Hemmerdiger.