Comac has set up a joint-venture with Chinese battery manufacturer CATL, and is reportedly mulling an electric aircraft programme.
According to local news reports on 21 July, the Chinese airframer has also roped in Shanghai Jiaotong University in forming Comac CATL Aviation. The new company has a start-up capital of CNY600 million ($83.4 million), according to business registration information, and is represented by Comac executive Qian Zhongyan.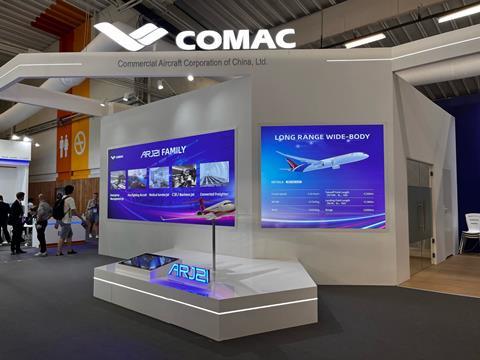 It is unclear if Qian, the former deputy chief designer of Comac's C919 narrowbody programme, is leading the new company.
The company's scope of business is said to include aircraft development and production, battery sales, as well as maintenance.
So far, neither Comac nor CATL have publicly commented on the news. CATL is headquartered in China's Fujian province and manufactures lithium-ion batteries for electric vehicles and energy storage systems. The privately-owned company is also said to take the largest market share in lithium-ion battery production globally.
The development comes as China doubles down on and prioritises the development of an indigenous aerospace industry.