As GE Aviation marks its 40th anniversary of Singapore operations, its newly-minted head Iain Rodger likens the occasion to a "rebirth".
Speaking to FlightGlobal, Rodger, who took helm of the Singapore engine services unit in August, says there is a "subtly different direction" for the company as it moves beyond the impact of the coronavirus pandemic.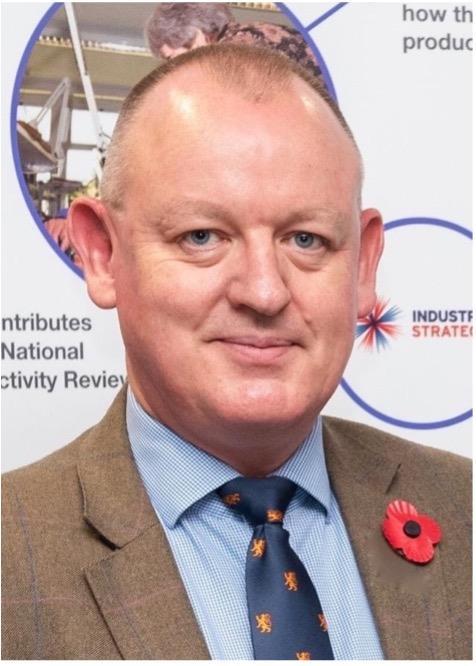 "I was joking with some of the team…that life begins at 40, and while it was a little bit of a joke, it does feel that way."
"It's almost like a rebirth, as we're seeing the growth coming back with new technology," the managing director of GE Aviation Engine Services Singapore says.
As part of its 40th anniversary, the Singapore unit announced the debut of additive manufacturing technology for engine component MRO, making it the first in the world to do so.
The process, known as direct metal laser melting, is usually used to manufacture engine components, but GE Aviation is the first to use it for MRO work. Rodger tells FlightGlobal that the process to use additive manufacturing technology for component MRO started two years ago, and is co-developed by Singapore engineers with support from local government agencies as well as GE Aviation's USA business.
The technology is "significantly faster", says GE, allowing technicians to repair twice as many parts in a day than with conventional methods.
The enginemaker adds that the additive manufacturing method will also feature prominently in the development of two new engines: its GE9X powerplant, which powers the Boeing 777X widebody, as well as its Advanced Turboprop.
Rodger adds that the technology "is on its way" to GE's engine MRO facility in Brazil. "[GE Aviation Singapore] has got a track record of…farming out, or exporting technology to other parts of the GE family," he says.
Indeed, Rodger points out the importance of the Singapore unit to the broader GE group. The city-state is GE Aviation's largest site for engine component MRO, taking up about 60% of global repair volumes.
It has plans to do more: the company disclosed plans to create more than 300 new jobs in 2022, primarily in roles in "growth areas" such as additive manufacturing, sustainability, as well as automation and robotics.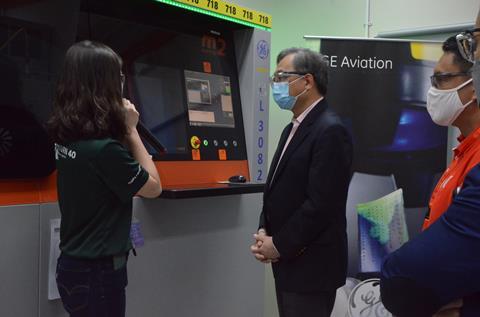 The company employs 1,700 across three facilities in Singapore. Two are engine component repair centres, where the technology, automation, as well as research and development centres are co-located. In 2019, the company built a new production line for high-pressure compressor components.
Rodger points towards a "clearly-thought" strategic direction in the development of an aerospace hub in Singapore, which also includes linking up with educational institutions.
Rodger admits that while talents in engineering and innovation are "readily available" in Singapore, it was a bit trickier to find people with what he calls "traditional skills", like welders and technicians.
To this end, GE Aviation Services Singapore will "reestablish links" with local polytechnics, and is "actively looking into it". Rodger also hopes that as borders reopen, it will be able to recruit foreign workforce to fill some of these roles up.
In the near-term, Rodgers is hoping to embark on "strategic workforce planning", which will involve retraining and "upskilling" GE Aviation's Singapore-based workforce.
"The pace of introduction of [new] technology is becoming more rapid. So strategic workforce planning is key for us… and [to build] relationships even further with academia, with government, with education institutes," he tells FlightGlobal.
He remains optimistic of an imminent recovery: GE data shows that as of October, its Asia-Pacific narrowbody engine hours, which largely comprise CFM engines, are already at 44% pre-pandemic levels, while widebody engine hours stand at around 55%.
On its long-term plans, Rodgers offers this: "For the next 40 years, [it is] pivoting to new products…[whether it be] the open rotor, or sustainable engine products."
"Singapore is ever keeping itself relevant and focused on what's coming next and … I have no doubt that Singapore can do that, given the focus on innovation in technology."