ST Engineering has signed an engine MRO contract with Indonesia-headquartered Lion Air Group, covering its fleet of CFM International Leap-1B engines.
The five-year contract, disclosed on 25 September, also sees Lion Air Group – comprising Lion Air, Batik Air, Batik Air Malaysia, and Thai Lion Air – become the launch customer for ST Engineering's Leap-1B MRO services.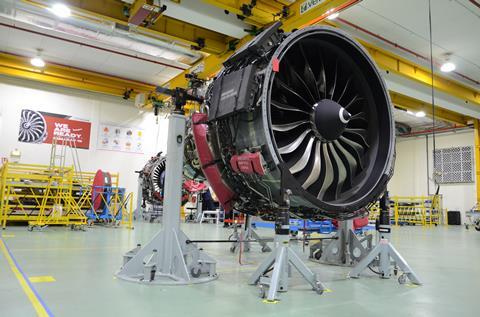 Under the contract, ST Engineering will provide maintenance support for 36 Leap-1B engines that power the low-cost group's fleet of Boeing 737 Max aircraft. The agreement is on top of existing engine support for CFM56-5B/-7B engines, which power the group's 737NG and Airbus A320ceo-family aircraft.
In March, ST Engineering was added to CFM's network for Leap engine MRO – under the engine maker's Branded Service Agreement – making it the first independent Asian MRO provider to join the global network.
ST Engineering's general manager for engine services Tay Eng Guan says: "Our latest partnership with Lion Air Group marks a significant milestone for us as we enhance our portfolio with the latest engine MRO solutions for airline operators transitioning to new-generation aircraft."
According to Cirium fleets data, Lion Air has an in-service fleet of three 737 Max 9s, while Batik Air Malaysia operates 16 Max 8s.