Efforts to make aviation and aerospace companies more diverse and inclusive must "not fall off the agenda" as the industry rebuilds from the pandemic.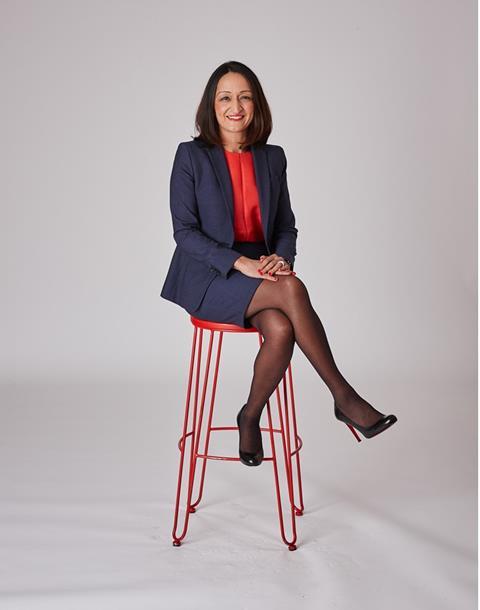 That is the plea from Sumati Sharma, founder and co-chair of the Women in Aviation & Aerospace Charter (WIAAC), a UK-based campaign to encourage organisations to adopt and promote diversity and inclusion (D&I) strategies, including empowering women to seek careers and promotions in what have traditionally been male-dominated sectors.
WIAAC is working with IATA to help spread the D&I message globally. IATA has its own initiative, 25by2025, which pushes member airlines to improve female representation by a quarter, or to a minimum of 25% of the workforce, by the middle of the decade.
Sharma, a former Virgin Atlantic senior executive who is an aviation partner at global management consultancy Oliver Wyman, will join IATA director general Willie Walsh on a panel at the Farnborough Connect virtual event on 15 July, entitled "Challenging together: collaborating as an industry for a more diverse future".
Also on the panel are Chris Browne, a non-executive director with Norwegian, and Jacqui Sutton, chief customer officer, civil aerospace at Rolls-Royce, and co-chair of WIAAC.
On the surface, the airline sector does not have a problem in terms of female representation, with women making up around six in 10 roles. However, this is heavily skewed to lower-paid positions, including cabin crew, and the vast majority of pilots, engineers, and senior managers are male.
"The gender pay gap, based on median salaries, makes aviation one of the worst industries," says Sharma. "We have to ask why there are certain roles which are rarely filled by women."
As companies look to recover from the Covid-19 crisis, there is a danger that D&I efforts get side-tracked, believes Sharma. "We need to collaborate to make sure this topic stays on the agenda," she says.
D&I is about fairness, it also has direct benefits for businesses, she insists. "If you have diverse teams working in an inclusive environment, you have innovation and diverse thinking within an organisation. If you have different personalities in the room, this fosters innovation at a faster pace and, for airlines, better reflects your customer base," she says.
While encouraging girls to study science, technology, engineering and maths (STEM) is important to bring more women into the industry, cultures within companies are also vital, she believes. This includes having senior leaders – who will usually be male – "speaking openly about diversity and inclusion and driving the agenda". Inclusive leadership starts at the top.
Sponsors are also critical to help women achieve their career potential, she believes. As highlighted in Oliver Wyman's women in leadership research, the difference with a mentor – who provides one-to-one advice – is that a sponsor will "advocate for a person when they are not in the room, and put personal capital on the line for them", she says.
Her advice to women who want to get ahead in their careers includes "getting as much functional and rounded experience as you can" by considering roles outside their core training. "It means you end up trying to understand and solve problems from different vantage points," she says.
Another tip is to "develop your confidence". Research shows that many women will fail to apply for jobs if they only meet a few criteria on the description of a role, while a man typically will not be put off. "There is a known confidence gap for women," she says.
To view the full programme for FIA Connect register here