Russia's United Aircraft is looking to establish a new production centre in Voronezh, specialising in engine nacelles for the Aviadvigatel PD-14 and PD-8 powerplants.
These engines have been developed for the Irkut MC-21 and SSJ-New programmes.
United Aircraft states that its Ilyushin division has reached an agreement with the government of the Voronezh region regarding the plan.
"We are facing the important task of expanding capacities and building a new centre for the production of engine nacelles, taking into account the increase in the production of Russian aircraft with domestic engines," says Ilyushin chief Daniil Brenerman.
He says VASO is already building PD-14 nacelles and production work for PD-8 structures is commencing.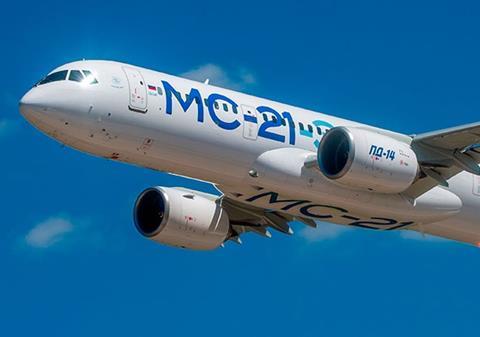 The centre – with an area of 67,000m² – is likely to be sited at the Maslovsky industrial park, located south of the city's VASO aircraft assembly plant, and be completed in 2026.
United Aircraft says it will be funded through a combination of state funds and extra-budgetary investment. The centre will feature new facilities to handle composite materials and engage in digital 3D modelling, and create over 500 new jobs.
"This project is of great importance for the industrial development of the region and is a priority," says Voronezh governor Alexander Gusev. "A plot of land has already been selected that fits the project's technical characteristics."