Russian airframer Irkut has set up a laboratory facility for maintenance and repair of electronic components on types including the Superjet 100.
The facility is located near the Moscow-based Central Aerohydrodynamic Institute.
Irkut claims the centre is the first in Russia for carrying out maintenance on specialised Superjet 100 parts.
"Previously such work was performed exclusively by foreign companies," says Russian aerospace firm United Aircraft.
Irkut has been sourcing domestically-built test equipment to support the effort to bring the maintenance in-house, part of the broad strategy to reduce reliance on overseas entities.
This equipment includes an NASKD-200 diagnostic station produced by Taganrog-based company Beta Air.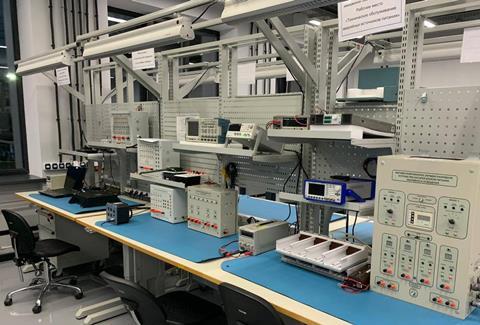 Irkut personnel will service flight and navigation systems, radios, lighting, and crew consoles, as well as display and recording equipment.
"Putting the laboratory into operation will significantly expand the competence in servicing Russian Superjet 100s – as well as the MC-21 and SSJ-New," says United Aircraft.
Irkut is developing the SSJ-New as a successor to the Superjet 100, with an increased proportion of Russian-built components.