Despite a softer cargo market, industry players say there is still growth potential in areas such as e-commerce, despite "surprises" from the uncertain geopolitical environment.
At a panel discussion at the recent MRO Asia-Pacific event in Singapore, operators and industry observers said that the near-term outlook for the region has "bright spots", compared with major economies in the West.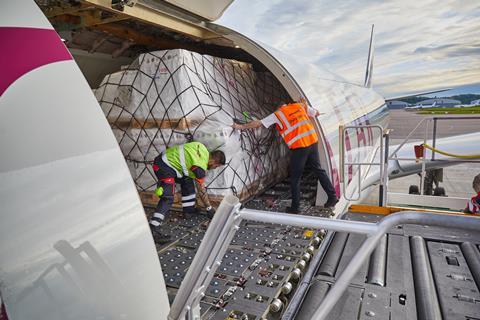 FedEx vice-president of Southeast Asia operations Audrey Cheong says growth in the sector is driven by factors such as a rising middle class and expanding manufacturing sector in Southeast Asia, and strong e-commerce growth in China and India.
This growth presents opportunities for regional aircraft manufacturer Embraer, which is a relatively new entrant in the cargo market, having last year launched passenger-to-freighter conversions for its E-Jet family.
Embraer sales director for South Asia and Indonesia Vasuki Prasad contends that with growth likely in key Asian economies, "the challenge… will be belly capacity, but this belly capacity won't be able to go to remote places where passengers don't fly".
"These places with upcoming e-commerce demand are where you need an aircraft…[that can] handle your cargo with volumes that are low, and the cost of [operations] are lower than a bigger [freighter]," Prasad adds.
General manager of Chinese MRO provider GAMECO Marc Szepan, meanwhile, says China's e-commerce market is expected to hold strong, after going "on the upswing again".
He says there is a medium to long-term opportunity to fly smaller freighters on regional routes within China which will "continue to be very strong."
On the other hand, Asia Cargo Network founder and chairman Marco Isaak offers a different insight on his company's recovery prospects.
"After the pandemic, we were ready for the return of passenger aircraft [and belly space]. We were prepared to manage the situation and mitigate the change in demand… but when the [Ukraine war] started that caught [us] by surprise, and the surge in the fuel price caused havoc in the market," he adds.
He acknowledges that the group, which has units in Malaysia, Indonesia and the Middle East, is "still seeing the lingering effects" of the war, especially in terms of fuel costs, which have been creeping back up in recent months.
"The market is still unstable at the moment. But sure, there is still optimism in the region, like in Vietnam, in China. I am also exploring the possibility of the Middle East, of African markets. Remote markets provide better yields for us to balance in such situations," says Isaak.
Cheong also notes that the "diversification of the supply chain" is taking place, with businesses "expanding their production bases" to different parts of the region. For the MRO sector, says Cheong, this is "very practical, because supply chain impacts the overall delivery time".
Szepan also says that while a "multi-source" supply chain would be more complex, it "should result in some net benefit" for the cargo sector.
More than a diverse supply chain, he also called on businesses to diversify to avoid a "single failure node". Citing GAMECO as an example, Szepan says the company has always had the strategy of "being multi-business", whether in airframe maintenance, or conversions, or component MRO.
"This is a good strategy for risk mitigation in the sense that you avoid a company single failure node," Szepan adds.