Singapore's Changi Airport reported a staggering 83% year-on-year plunge in passenger movement in 2020, amid a pandemic-driven collapse in international travel demand.
For the full year, Changi Airport recorded just 11.8 million passenger movements, compared with 68.3 million in 2019. The figures include the first few months of 2020, before the pandemic started taking its toll on air travel.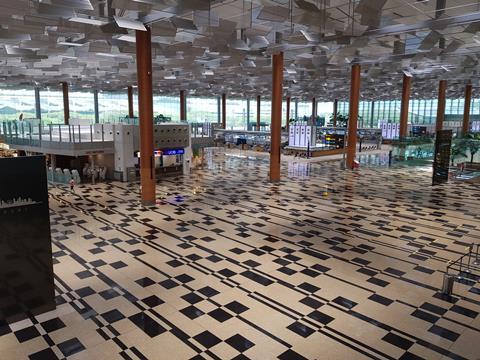 The airport, one of Asia's busiest in pre-pandemic times, reported 152,000 passenger movements in December, a decline of nearly 98% year on year. However, it was a slight uptick from November's 111,000 passenger movements.
The airport was also hit by a decline in freight movements. For the year, Changi Airport saw a 23.3% drop in freight movement, to 15.4 million tonnes.
Overall commercial aircraft movements in 2020 fell 67% year on year to 125,000.
Changi Airport has acutely felt the impact of the coronavirus outbreak, as travel restrictions came into force to curb the spread of the pandemic. Singapore also lacks a domestic air travel market, unlike larger neighbours in the region.
Changi Airport Group, which operates Changi and Seletar Airports, warned in October that the outbreak will "materially and adversely" impact its operating results for the coming financial year.