The Airports Council International (ACI) Asia-Pacific has warned that airports in the region could face a $34 billion revenue decline, if travel restrictions remain and border reopenings fail to gather pace.
Against pre-pandemic forecasts, airports in the region are also expected to see a 56% plunge in passenger numbers, to around 1.6 billion passengers.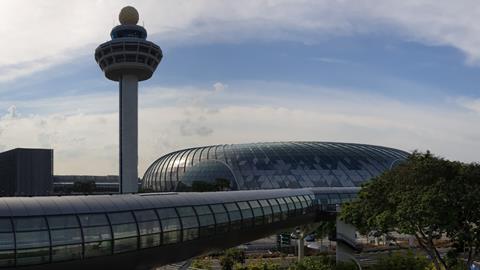 "Asia-Pacific, already adversely affected by constant lockdowns, stringent travel and quarantine restrictions, is forecasted to close out the year with around 56% passenger losses, despite resumption of some domestic travel in a few markets," says the ACI in a 2 November statement.
The industry notes that airports experienced a "slower-than-expected" recovery in the first quarter of the year. While domestic traffic recovery gathered pace in the first half of 2021, it plunged again in the third quarter amid a resurgence in infections in several markets.
To this end, the industry body is urging governments to "reopen borders and relax quarantine requirements especially in countries which have reached satisfactory vaccination rates, to prevent repeat of a dismal year" for airports.
Says ACI Asia-Pacific director-general Stefano Baronci: "A repeat of the dismal 2021 can be avoided for 2022 if more governments can adopt the risk-based, pragmatic approaches recommended by ICAO and the WHO."
He adds: "With continued careful monitoring of public health situations through indicators such as hospitalisation and mortality rates, more governments are urged to expedite the calculated risk of relaxing quarantine policies, and follow the global trend of adopting digital health certificates with a view of supporting the resumption of international air travel."
Already, ACI has revised downward its projected airport traffic for 2022. Pre-pandemic estimates, set in December 2019, indicate passenger numbers for 2022 to be around 3.8 billion. The ACI's latest forecast is 41.5% lower, at just 2.2 billion passengers.
"Although Asia-Pacific was the first region affected by the pandemic, it embarked on recovery earlier and faster than any other region, mainly because of a quick recovery in China's sizable domestic market. However, the region's traffic momentum was weakened in the second half of 2021 by the resurgence of the pandemic—resulting in Asia-Pacific achieving only the fourth-best performance of all regions," the ACI states.