Malaysian lawmakers have greenlit plans to redevelop Subang international airport – located south of Kuala Lumpur – into a city airport that will see the return of jet aircraft operations.
The Subang Airport Regeneration Plan, announced by Malaysia transport minister Anthony Loke on 6 February, focuses on three areas: a "complete aerospace ecosystem", general and business aviation operations, as well as building a city airport with regional commercial flight operations.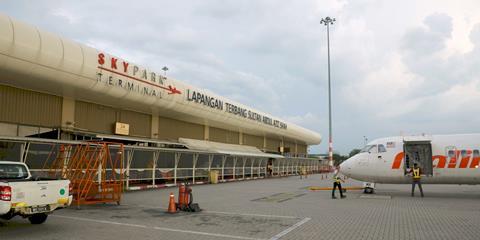 At present, Subang airport handles turboprop operations from Malaysia Airlines associate Firefly, as well as Lion Air-linked operator Batik Air Malaysia. Both carriers operate ATR 72s from Subang, with Firefly utilising the type on international flights to Singapore.
The airport was the main gateway into Malaysia before the present Kuala Lumpur international airport (KLIA) – located further south of Kuala Lumpur in the town of Sepang – opened in 1998.
Loke says the plan envisages the introduction of narrowbody aircraft operations from Subang. These will include passenger and cargo operations, the minister adds, to allow the airport to target the premium and business traveller segment, given that it is located nearer to the city than KLIA.
Loke adds that existing turboprop operations will remain at Subang "as market demand for such services…is projected to be healthy and positive".
When redevelopment works are complete, Subang airport is expected to be able to handle up to 8 million passengers a year, a significant uptick from present passenger numbers.
The minister also downplays any concern that the new airport will impact existing operations at KLIA, noting that the services "will be complemented", and allow KLIA to handle longer range flights.
"In addition, this will give supply chain in the aerospace industry and air transport a strong boost in line with the government's aspiration to make the leader in aerospace industry in Southeast Asia by 2030," says Loke.
Subang is a growing aerospace hub that is home to major players spanning the supply chain, such as Airbus Helicopters and GE Aviation.