The outgoing chief executive of Auckland Airport has hit out at the New Zealand government over uncertainty about when the country's borders will reopen, while pressing them to "make a commitment now" about allowing fully-vaccinated travellers into the country without the need for quarantine or testing.
In a 11 November statement, Adrian Littlewood says New Zealand was "lagging behind" other developed countries — including neighbouring Australia — in reopening its borders.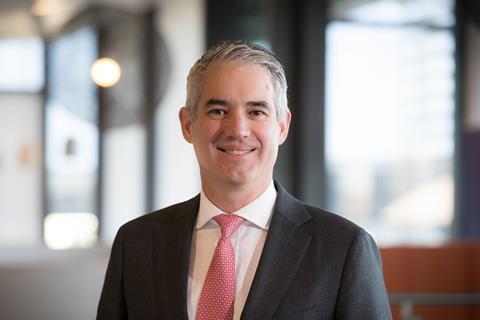 New Zealand's border controls are among the world's strictest, implemented since the start of the coronavirus pandemic to keep the virus out.
A recent surge in infections — caused by the more infectious Delta strain — prompted the New Zealand government to abandon its 'Zero-Covid' strategy of completely eliminating the virus. Instead, Wellington has moved towards an endemic coronavirus, while rapidly ramping up vaccinations. However, strict border restrictions still remain — including making fully-vaccinated New Zealanders returning from abroad serve two weeks' quarantine.
Littlewood, who steps down from the airport operator this week, says there was "no longer any logic" in these restrictions, "as the science no longer supports it".
Calling on Wellington to "decide on the matter now", Littlewood adds: "The government has stated that vaccinations are our ticket to an unrestricted summer holiday, yet fully vaccinated and tested Kiwis remain stuck offshore, kept apart from family and friends over Christmas.
"The time has come for the grief and inequity caused by these restrictions to end, allowing Kiwis to return, reunite with their families and isolate at home if they are fully vaccinated with pre-departure testing. The government needs to make this a priority now," says Littlewood.
Neighbouring Australia has already eased its once-onerous restrictions for returning Australians, allowing those who are doubled-jabbed to enter without quarantine.
And while Wellington has promised that borders will reopen in the new year, Littlewood says more clarity is needed about when this will take place.
"You can't just flick a switch and turn back on an international air network. Our airline contacts have told us that recommissioning a plane and preparing its supporting crew from hibernation could take three months," says Littlewood, who adds that foreign carriers have said they "need more certainty" to confirm their return to New Zealand.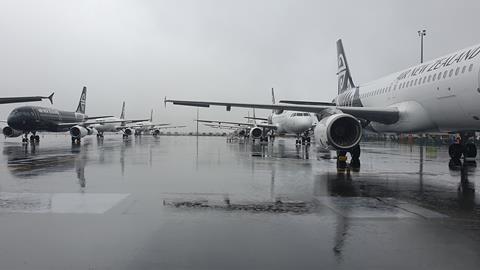 Littlewood warns that the lack of clarity surrounding border reopening "could have significant implications" for the country, including "the high-value imports and exports we rely upon".
"It may also create the ongoing need for taxpayer-funded cargo subsidies, which ultimately won't be enough to keep airlines flying here," he adds, referring to the New Zealand government's Maintaining International Air Connectivity scheme to subsidise the operations of international routes while borders remained shut.
According to data from Auckland airport, there are only 12 foreign carriers operating into Auckland airport, less than half the number of airlines in pre-pandemic times.
Says Littlewood: "Our vaccination rates are high and they will continue to climb. We are urging the Government to make a commitment now to when the border will open up to fully vaccinated travellers with pre-departure testing."