United Airlines has agreed to buy a Phoenix flight training academy to help ensure its pilot ranks remain well stocked as new-pilot demand surges in the coming years.
Purchasing the school, called Westwind School of Aeronautics, will also help United hire more female and minority pilots, it says in a 5 February media release.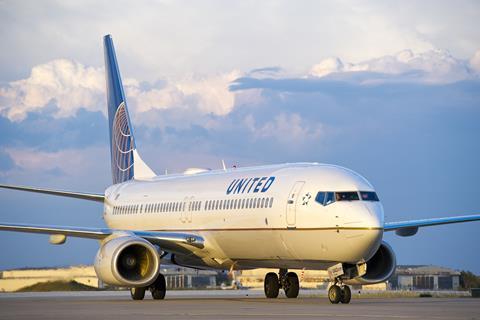 The airline has signed a purchase agreement to buy Westwind, expects the deal will "close soon" and anticipates United's programmes will be running by fall.
The airline declines to disclose the deal's financial terms. Westwind did not immediately respond to a request for comment.
Westwind currently offers private pilot license training, various standalone rating courses and a "Commercial Pilot Direct Track", which progresses zero-experience students through to commercial multi-engine pilot ratings.
United's move comes amid a global pilot shortage that, though eased by the 737 Max grounding, will become more acute in the coming decades, industry experts and airline groups say.
Purchasing the facility will help United "ensure we maintain the ideal number of quality candidates within our pilot pipeline, but also play a significant role in recruiting, developing and welcoming those with diverse backgrounds", says Bebe O'Neil, managing director of Aviate, United's in-house pilot recruiting and development unit.
The school, which United will rename "United Aviate Academy", will aid the company's goal to increase the percent of female and minority pilots within its ranks.
As part of that effort, United plans to develop a scholarship programme tailored specifically to those applicants.
United, which anticipates hiring more than 10,000 pilots by 2029, expects Aviate Academy will graduate about 300 students in its first year.