The Federal Aviation Administration has issued an airworthiness directive (AD) for certain Boeing 747 models following safety concerns about a pump in the aircrafts' horizontal stabilizer fuel tank.
The AD, which was published in the National Register on 29 December, will go into effect on 13 January 2023. The FAA says it affects 28 Boeing 747-400 series and 747-8 series aircraft currently registered in the United States.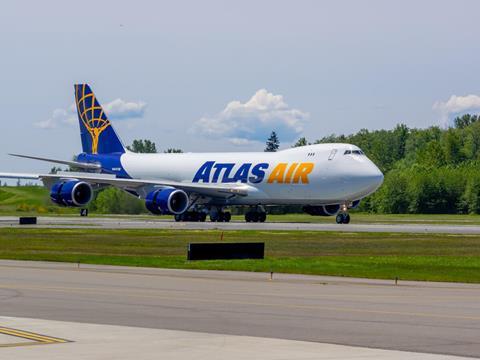 "This AD was prompted by reports of wear-through of the motor impeller inlet adapter of a transfer pump for the horizontal stabilizer fuel tank caused by contact between the pump inlet check valve and the inlet adapter," the FAA writes. The AD calls this an "unsafe condition" and will require inspections and possible replacement of the inlet check valves and adapters of the transfer pumps.
The issue was noticed when operators were conducting "troubleshooting of fuel imbalance issues involving the main wing fuel tanks, which utilize the same pump design as the horizontal stabilizer fuel tank".
So far, Boeing has found two pumps with wear "sufficient to allow contact between the motor impeller inlet check valve flapper and the pump inducer", as well as 22 more worn pumps. The inlet check valve can vibrate so much that it could create steel-on-steel contact, causing friction and heat, and possibly create a spark in the fuel tank.
"This condition, in combination with flammable fuel vapours, could result in a fuel tank explosion and consequent loss of the airplane," the AD says.
The FAA estimates the inspections will cost operators just over $30,000 per aircraft, and replacing the inlet adaptor and check valve will cost about $23,000 per aircraft.
According to Cirium fleets data, 94 747-400s and 41 747-8s are currently registered in the United States. The majority of those aircraft fly for Atlas Air, Kalitta Air, UPS Airlines and FedEx.