Leonardo has become the latest major aerospace player to suspend guidance for 2020 as a result of the coronavirus outbreak as its civil business is impacted by a "heavy slowdown" in the commercial market, offset by a "more resilient" demand for its military products.
The Italian company – which reported its first quarter results today – is exposed to the airline crisis through its co-ownership with Airbus of regional turboprop manufacturer ATR and an aerostructures arm that is a major supplier to the Boeing 787 programme. A slump in VIP travel is also hitting a helicopter division already affected by the decline in the offshore sector.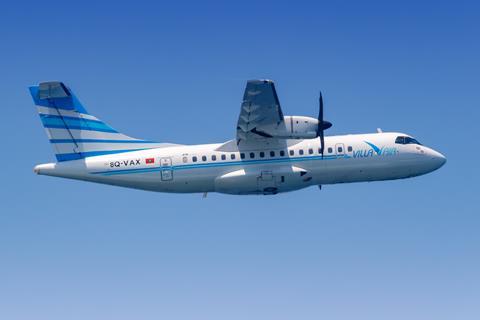 Aside from its defence electronics and security division, Leonardo manufactures a range of military helicopters and the C-27J military airlifter.
The Rome-headquartered group had a "strong start" to 2020, with order intake in the first three months up 36% on the previous year, at €3.4 million, and its "key businesses on track" before the COVID-19 impact in March. Italy was the first European country to be severely affected by the outbreak. A sharp slowdown in production in March caused by a fall in demand and factory closures led to first quarter revenues falling 5% to €2.6 billion and EBITA declining 75% to €41 million.
Earlier in the day, Leonardo announced it had secured €2 billion ($2.17 billion) credit facilities with a pool of international banks, which chief executive Alessandro Profumo says will strengthen liquidity and provide "additional financial flexibility in the changed economic environment caused by the pandemic".