US airlines must complete additional inspections of Boeing 757 fuselage frames under a new airworthiness directive aimed at addressing frame cracking.
The Federal Aviation Administration is requiring the inspections under an airworthiness directive released 6 October that applies to 757-200s and 757-300s.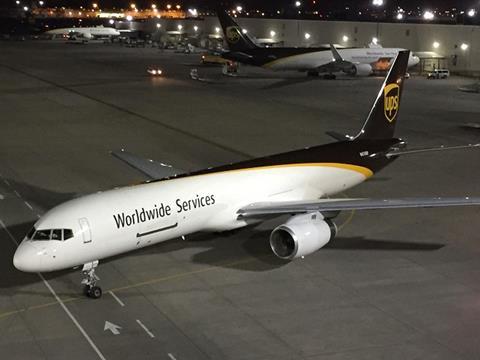 "This AD was prompted by a report of fatigue cracking found in the fuselage frame at a certain station, which severed the inner chord and web," the AD says.
The station in question is "1640", though the FAA's directive provides no additional information.
Many US passenger airlines have retired 757s, though cargo variants remain in service with cargo carriers like UPS and FedEx.
The AD replaces an earlier order, issued by the FAA in May 2018, that targeted the same 757 concern at the same fuselage frame station.
The latest order applies to 606 US-registered jets. It requires inspections of existing frame repairs and replacements, eddy-current inspections and new unspecified "detailed inspections".
Asked to comment, Boeing says it "issued a service bulletin update in July 2019 to help affected 757 operators inspect for fuselage cracks that may have developed during operations. Some operators have already completed this inspection work".
"We will continue to support our customers as they implement the service bulletin to comply with the FAA airworthiness directive," Boeing adds.
Story updated on 7 October to include Boeing's comment.