The government of Canada is proposing to strengthen air passengers' rights in the event of disruptions to their travel plans.
"It is clear that a stronger and simpler system is needed to increase air carriers' accountability and transparency, reduce the number of incidents referred to the [Canadian Transportation Agency], and streamline the Agency's processes for addressing travel complaints," minister of transport Omar Alghabra said on 24 April.
The new rules are written as proposed amendments to the Canada Transportation Act.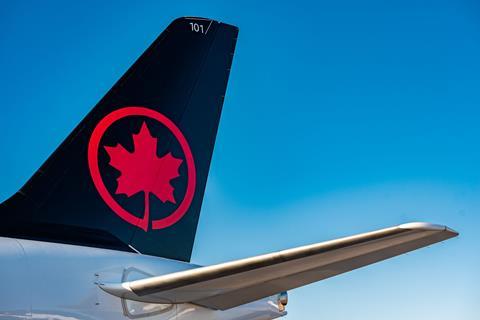 "The proposed amendments would significantly enhance our air passenger rights regime to ensure travellers get the services and treatment they pay for and deserve," Alghabra adds.
The changes to the rules would compel airlines to improve what the government calls "standards of treatment", including providing food and water as well as compensation, and prescribes parameters around refund requirements as a result of a travel advisory.
Customer complaints would be expedited and carriers would carry a greater burden of proof when it comes to denying claims, the government adds. The amendments will also "enhance the agency's enforcement powers" and increase penalties for carriers if they are non-compliant.
But the National Airlines Council of Canada (NACC), which represents the country's largest passenger air carriers, pushes back on the goverment's claims, saying the amendments "will not improve" the Canadian air travel system or the passenger experience.
"The best passenger protection regime is a system in which travel disruptions are minimised – nothing in these legislative changes will accomplish that," NACC says. "On the other hand, targeted infrastructure funding, re-investment of airport rent, increasing the accountability of third-party service providers and reduction of costs and fees would strengthen the system."
At the beginning of the recent global Covid-19 pandemic, Canadian airlines were harshly criticised for refusing to refund customers when restrictions and bans made it nearly impossible to travel.
After the Canadian government advised against non-essential travel in mid-March 2020, the country's five largest carriers radically curtailed their schedules and began laying off staff. They allowed passengers to rebook without charge on dates later in the year but initially did not refund fares. As the health crisis continued, however, the government stepped in to force airlines to return money to their customers.