The US government has slammed China over its decision to impose a growing number of flight suspensions on US carriers, prompting Chinese state media to hit back at "groundless" claims.
The verbal spat between the two countries — the second in nearly half a year — follows the Civil Aviation Administration of China's (CAAC) move to suspend six more USA-China flights under its 'circuit breaker' scheme.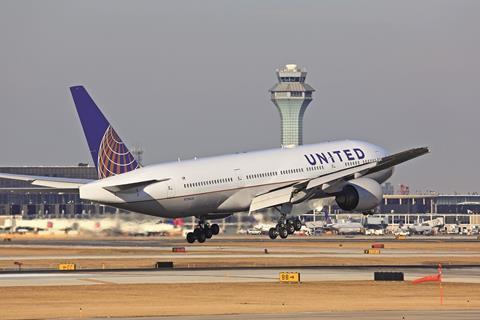 The CAAC said on 12 January it would suspend two United Airlines flights between San Francisco and Shanghai Pudong, as well as four China Southern Airlines flights between Los Angeles and Guangzhou.
Other carriers made to suspend flights between the two countries include Delta Airlines and American Airlines.
CAAC regulations — imposed to help curb the spread of the coronavirus — state that airlines found to carry coronavirus-positive passengers have to suspend operations for a specified timeframe.
If an airline is found to have flouted the regulation repeatedly, the CAAC could impose longer suspensions.
China remains among the few countries that remains committed to a zero-infection strategy, a move which has resulted in tightly-shut international borders.
Calling Beijing's move "inconsistent with obligations under the US-China Air Transport Agreement" the US Department of Transportation (US DOT), in a statement to Reuters, warns it could take "regulatory measures" in retaliation.
Hours following the US DOT's statement, Chinese state-run news outlet Global Times ran a scathing op-ed in defence of CAAC's measures.
Calling the US DOT's statement "groundless", the piece — citing unnamed "industry insiders" — says countries "should prioritise COVID-19 prevention in the face of the pandemic".
The article goes on to allege that the statement was "Washington's attempt to intensify criticism of China's Covid-19 prevention policies, when the West launched another torrent of smears on China's dynamic zero-Covid policy ahead of the Beijing 2022 Olympic Games".
China and the USA first sparred over flight cancellations last August, again over the 'circuit breaker' measures, which the US DOT had said were "unilaterally imposed".
In a tit-for-tat, the US DOT imposed a 40% capacity limit on Chinese airlines flying into the USA after the CAAC imposed a similar restriction on United Airlines flights to China.