AirAsia Aviation Group targets to fully recover its network by the end of this year on the back of strong leisure travel demand, which it expects to peak in the coming months.
The "confident" outlook comes as the airline arm of Malaysia-based Capital A recorded a significant improvement in its earnings for the second quarter.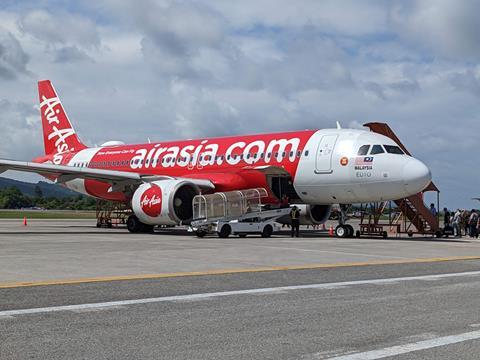 For the three months ended 30 June, AirAsia Aviation reported positive EBITDA of nearly MYR405 million ($87.3 million), an increase of more than two-fold compared to the year-ago period.
Revenue doubled year on year to MYR2.89 billion, or about 95% of pre-pandemic revenues, notes Capital A.
AirAsia Aviation, which has airline units in Malaysia, Indonesia, Thailand and the Philippines, carried 11 million passengers during the quarter, twice the number reported in the same quarter last year.
The group's fuel expenses rose 61% as a result of increased flying, offset by a drop in average fuel prices.
"However, aviation costs for the quarter have risen driven by a 133% [year-on-year] increase in maintenance cost. This is attributable to higher aircraft maintenance reserve funds provision, alongside growing consumable cost in tandem with increasing flight frequency," Capital A adds.
In its outlook, AirAsia Aviation expects the strong travel demand to grow in the second-half of the year, peaking in the October-December quarter. The airline group also expects to recover capacity into Mainland China by the end of year.
It adds that its network strategy will remain "focused on matching demand with corresponding supply". Domestic performance in Malaysia, the Philippines and Thailand are forecast to "exceed expectations".
AirAsia Thailand, in particular, appears to be the first unit in the group to reach full recovery - operating at close to 98% pre-Covid capacity systemwide by the end of the year.