China's three largest carriers are expected to a "profitable recovery" in 2023, amid tightening yields and "aggressive" capacity expansion, according to analysts from HSBC Global Research.
In a report released 2 April, HSBC says that while the 'Big Three' – comprising Air China, China Eastern Airlines and China Southern Airlines – have planned for a ramp-up in domestic flights, with summer capacity expected to be 35% higher than pre-pandemic 2019, the international recovery "remains slower".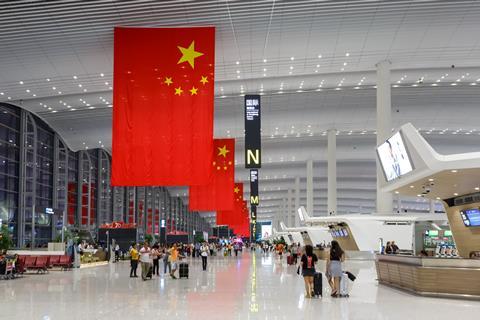 The research report follows the release of full-year results, which saw the 'Big Three' plunge to record losses in 2022, amid a collapse in passenger traffic demand from China's 'zero-Covid' restrictions.
Still, HSBC says a "silver lining" from the poor financial performance has been the "resilient domestic yields".
"The positive takeaway was that average domestic passenger yields grew 9% year on year…beating our estimates and setting the base for a profitable recovery during 2023 when we expect domestic yields should further tighten as carriers divert capacity to international routes," the analysts note.
The 'Big Three' also expect domestic airfares to be on the up, citing reasons such as a redeployment of larger aircraft to international flying, as well as strong business travel demand.
However, analysts note that "bottlenecks" will stall international ramp-up plans of the 'Big Three', which have been slow in resuming flights since Beijing reopened borders earlier this year.
"We caution that international capacity ramp-up will be slower due to bottlenecks, including bilateral negotiations on air rights between China and other countries, visa policy, and limited ground handling ability in foreign airports," they write.
They cite the example of China Eastern, which disclosed it could take several months to restore ground-handling services in Japan and Thailand, two countries popular with Chinese tourists.
The 'Big Three' are operating at between 15-30% that of pre-pandemic international capacity currently, with significant ramp-ups only coming towards the end of the year.