IndiGo chief executive Ronojoy Dutta has reiterated his view that New Delhi needs to reduce and rationalise taxation for India's airlines.
Dutta points out that aviation is critical for the nation's growth and economy, but is held back by taxation.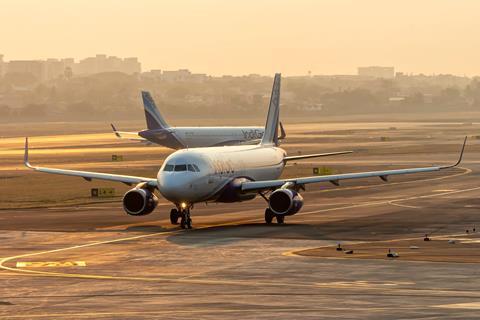 "Civil aviation pays 21% of its revenues to the government in indirect taxes with very little input credit," he says.
"It is an unreasonable proposition to expect that the industry should earn a 21% margin just to pay taxes to the government. This unreasonable proposition is resulting in an industry that is chronically ill and is unable to live up to its true potential of boosting commerce and employment."
Dutta specifically requests that central excise taxes on fuel should be cut to 5% from 11%, and that taxes on fuel should be brought under the ordinary Goods & Services Tax rate. In addition, customs duties on imported spare parts need to be eliminated.
Dutta's remarks come as New Delhi plans its budget for the year. In previous remarks to media, he has taken issue with the taxation challenges faced by airlines.
"A rationalisation of taxes will result in explosive growth for aviation, which will have multiplier effects throughout the economy, stimulating commerce and employment and integrating the different regions of our diverse country closer together," he says.
In February 2021, Dutta told FlightGlobal that low fares and high taxes form a fatal mix for airlines operating domestically in India, noting the demise of Kingfisher Airlines, which ceased operations in 2012 and Jet Airways, which collapsed in 2019.