Airline and airport bodies have warned the Argentine authorities about the 'imminent and substantial risk' of its to move to suspend air travel in the country until the start of September.
While air travel restrictions are in place - and have been extended - across a series of countries around the world, Argentina has gone further by expanding the restrictions until September.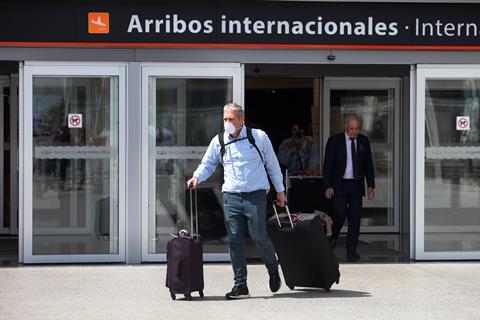 Speaking during a media briefing on 28 April, IATA director general Alexandre de Juniac said Argentina is effectively grounding commercial aviation until 1 September.
"That is well beyond the current period of lockdown in the country and will risk additional thousands of jobs connected to the travel and tourism sector," he says. "We don't dispute the government's decision to lock down. But why set an arbitrary date for aviation that is not based on science or aligned with what is being planned for the rest of the economy?"
In a joint statement the Latin American and Caribbean Air Transport Association (ALTA), IATA and Airports Council International say the decision directly impacts the entire airline industry in Argentina and the region.
"The survival risk that airlines will face under this resolution endangers thousands of jobs in the country, Argentina's connectivity with the world, as well as internal connectivity that is vital for the transportation of essential supplies and for economic and social well-being of the nation," the associations say.
They also note that the country's airports must remain open during this period to handle cargo and humanitarian flights, but will miss out on commercial passenger flights which represents 80% of its revenues.
The associations note that the airline industry is working with ICAO to develop an air traffic recovery plan in line with World Health Organization (WHO) guidelines.
"We are facing a highly complex scenario, in which around 50% of the fixed costs of the airlines remain intact and also do not currently receive any income," the associations says. "Unfortunately, many companies in the sector will not be able to survive if this resolution is implemented as planned."