Honeywell has secured a contract from Malaysian startup MYAirline to support auxiliary power units (APUs) installed on the carrier's Airbus A320s.
The agreement covers 131-9A APUs for 22 jets, says Honeywell. The contract runs for five years, and will cover a fleet expansion to 25 aircraft.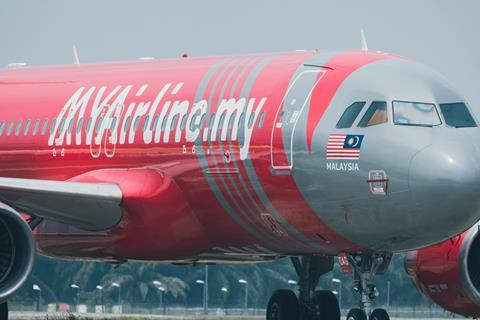 "Reliability, safety and efficiency are our top priorities," says MYAirline chief executive Rayner Teo.
"This is especially important when we start flying to regional destinations and encounter a variety of situations while on the ground. Also, as we started our service with sustainability in mind, fuel efficiency and overall package was attractive to us."
MYAirline commenced operations in late 2022 after receiving its Air Services License from Malaysia's regulators.
Teo has formerly worked with Malaysia Airlines, AirAsia, and Thai Vietjet.