Qatar Airways' parent group is seeking $5 billion in compensation against the four Arab states which imposed a blockade on the airline three years ago.
The company says it is taking formal arbitration action to obtain "redress" over the blockade which was put in place by Saudi Arabia, Bahrain, Egypt and the United Arab Emirates in June 2017.
Qatari-registered aircraft, including those operated by Qatar Airways, were banned from operating within the airspace of the four nations.
"These measures specifically targeted Qatar Airways, with the objective of shuttering Qatar Airways' local operations," alleges Qatar Airways Group, "destroying the value of the airline's investments and causing widespread damage to Qatar Airways' global network of operations."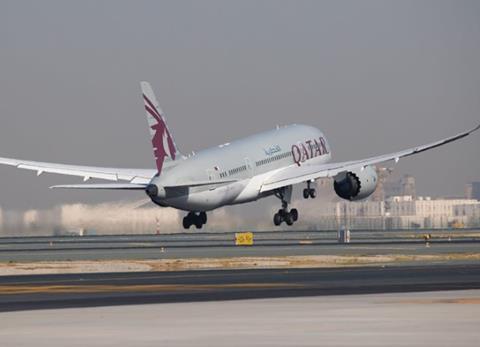 The United Nations' International Court of Justice recently ruled that the ICAO Council could hear a complaint by the state of Qatar over the situation.
But Qatar Airways Group is separately filing investment arbitration proceedings against the four Arab nations, through which it seeks "at least" $5 billion in recompense.
It is basing its case on three instruments: The unified agreement for investment of Arab capital in Arab states, signed in 1980, the Organisation of the Islamic Conference investment protection and guarantee agreement of 1981, and a Qatar-Egypt bilateral investment treaty signed in 1999.
The OIC agreement of 1981, for example, says that an investor "shall be entitled to compensation" for damage resulting from another contracting state's breaching its rights, through such actions as violation of local laws, non-execution of judicial decision, or breaking the obligations of the treaty.
Qatar Airways Group says it has made "substantial investments" in the four blockading states over the course of three decades since the airline started operations in 1994.
"By imposing the measures against Qatar Airways, the blockading states have violated their obligations under the agreements," the company alleges, through failure to provide equitable treatment and protect its investments.
Group chief Akbar Al Baker says the blockade is a "clear breach" of civil aviation conventions and the binding agreements to which the four states are signatories.
"After more than three years of efforts to resolve the crisis amicably through dialogue yielded no results, we have taken the decision to issue notices of arbitration and pursue all legal remedies to protect our rights and secure full compensation for the violations," he adds.