The US Department of Justice (DOJ) is considering a suit to block the merger of Korean Air and Asiana Airlines, on the grounds that it will hurt competition on routes between South Korea and the USA.
The administration of US president Joe Biden feels that in addition to harming competition on key trans-Pacific routes, the merger would hurt competition in the cargo market, according to an unsourced report by US news outlet Politico.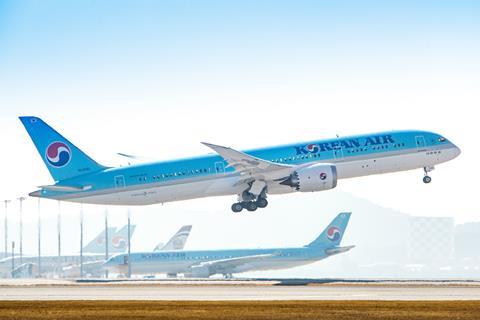 The Biden administration takes a dim view of consolidation on the airline sector. It is challenging JetBlue's acquisition of Spirit Airlines and has opposed JetBlue's alliance with American Airlines in the northeast of the USA.
In addition to the competition aspect, Politico reports that the administration is concerned about the merger's impact on the supply chain for semiconductors.
If the DOJ decides to sue, it will be the second recent challenge for the Korean-Asiana deal. The European Commission (EC) has taken a preliminary view opposing the merger, following in in depth investigation launched in February, and has until 3 August to making a ruling.
In response to the Politico report, Korean issued this response: "The US DOJ has not made any official decision. At the last meeting with the DOJ on May 12, Korean Air learned that the authority has yet to take a position nor has a confirmed timeline. Korean Air and the DOJ will continue the dialogue until the final decision is made by the DOJ."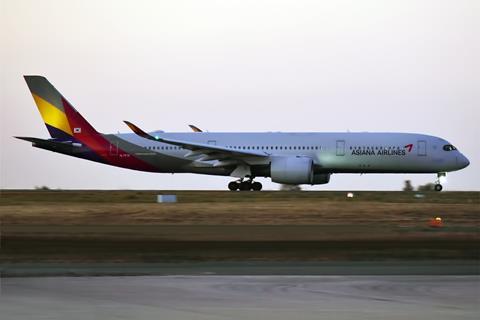 Korean first announced the Asiana merger in 2020 when the airline industry was within the throes of the coronavirus pandemic.
Eleven authorities have so far approved the tie-up.
"Korean Air has made, and continues to make, every effort to obtain all necessary approvals by reiterating its proactive commitment to the Korean government's project to restructure Korea's aviation market and protect the industry's workforces," says Korean.
"Korean Air will also emphasise that the majority of the customers on the affected routes are Korean nationals and that the airline fully complies with a robust and comprehensive set of remedies ordered by the Korea Fair Trade Commission."