Uruguay has begun a process to auction off a British Aerospace BAe 125-700A business jet acquired in 2017 by the country's previous government for use as a presidential transport.
The 41-year-old midsize aircraft was bought for around $1 million by the administration of President Tabare Vasquez, despite strong parliamentary opposition, with the intention that the air force-operated jet also be used for medical evacuation flights.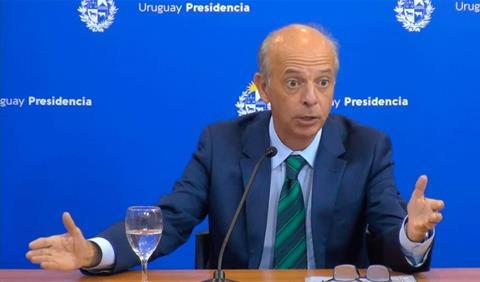 However, defence minister Javier Garcia says that since the twinjet entered service, only 10% of flights have been medical missions, while the remainder could be have been performed by other air force assets.
"The characteristics of this plane are not the characteristics that a medical flight requires," he says. Changes over the standard VIP interior to permit patient transport cost an additional $90,000.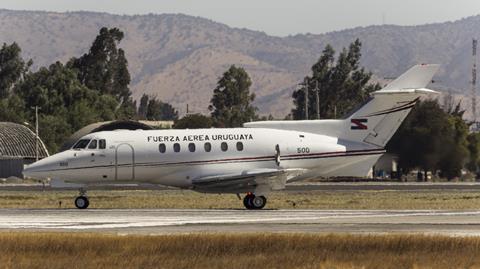 Production of the type ended several years ago, and Garcia says the support and service costs are "disproportionate": in 2018 and 2019, Uruguay spent $1.5 million on fuel, training and maintenance for the jet.
Garcia has now ordered the air force to start auctioning off the aircraft.
Cirium fleets data lists the BAe 125-700A as a 1979-built example powered by twin Honeywell TFE731 engines, initially delivered to US-based Tracey Leasing.