Boeing and Australia's Ferra Engineering have signed a memorandum of understanding related to further Australian production of Joint Direct Attack Munition Extended Range (JDAM ER) wing kits, and will explore applications for a powered version of JDAM.
The MoU will see Ferra continue to produce the JDAM ER wing kit, with the partnership to be extended through 2028, says Boeing.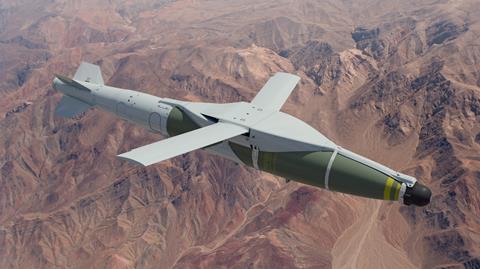 Boeing tapped Ferra to produce the wing kit, originally developed in Australia, in March 2013. The Royal Australian Air Force was the first customer for the JDAM ER.
"These wing kits developed by Australia's Defence Science and Technology Group and produced for Boeing by Ferra in collaboration with US partners are a success story for Australian industry," says Bob Ciesla, vice-president of Boeing Precision Engagement Systems.
"Our participation in Defence's Global Supply Chain Program helped enable the partnership on JDAM ER wing kits and now opportunities for Powered JDAM."
Powered JDAM is seen as greatly increasing the range of the JDAM ER, which itself triples the range of the baseline JDAM. Boeing gives the range of the Powered JDAM as "upwards of" 300nm (556km).
Boeing's efforts in the early 2010s to promote the Powered JDAM concept originally received lukewarm interest from the US military, but the company revived the idea in 2019 with increased development work, pitching Powered JDAM as a form of low cost cruise missile.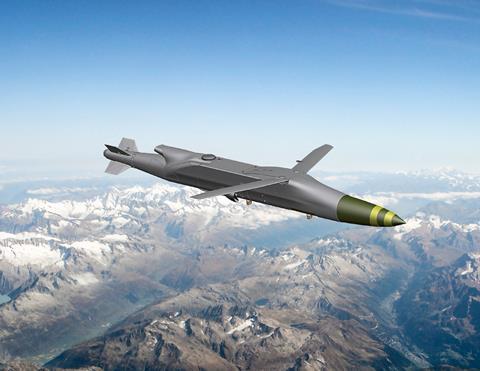 The Powered JDAM uses a derivative wing kit that is sized between the 907kg (2,000lb)-class and 226kg-class glider JDAM wing kits.
On 16 October, the Technical Directions unit of American aerospace developer Kratos announced that it signed an M0U with Boeing to supply the TDI-J85 engine for JDAM propulsion.
Ciesla had this to say of the Kratos deal: "Powered JDAM is the next step in the modular evolution of the JDAM and JDAM Extended Range family of weapons systems. Its ability to complement exquisite weapons system with low-cost stand-off capability will add new weapons capacity to the US defence industrial base to support the current fight and deter future fights."