Poland has shortlisted the Bell AH-1Z Viper and Boeing AH-6HE Apache for its ongoing attack helicopter requirement.
Warsaw has for several years been attempting to replace its army's fleet of Soviet-era Mil Mi-24s with a new rotorcraft under a programe it calls 'Kruk' – or 'Raven' in English.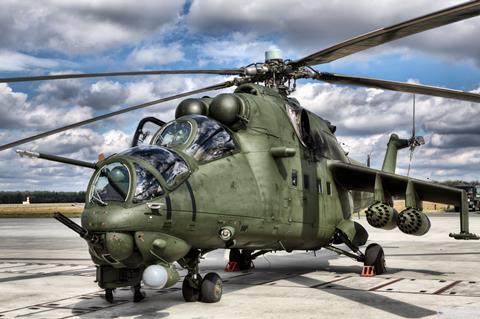 Defence minister Mariusz Blaszczak says that the offers from Bell and Boeing have been shortlisted, with interoperability with US forces increasingly seen as a priority.
"We will choose the most advantageous offer. We want such weapons to be put into the equipment of the Polish army as soon as possible," he says.
Leonardo Helicopters had proposed participation with the AW249 attack helicopter being developed for the Italian army through Polish subsidiary PZL Swidnik. Airbus Helicopters had also previously promoted the Tiger in Poland.
The neighbouring Czech Republic has already selected the AH-1Z for its attack helicopter replacement effort.