The Brazilian air force expects to conclude a contract agreement with Airbus Defence & Space before year-end covering the conversion of two ex-Azul A330-200s to its multi-role tanker transport (MRTT) configuration.
"The MRRT conversion is under negotiation, and the contract is scheduled to be signed in December this year," a military official familiar with the process says.
Introduced to service in July and November 2022 respectively, the ex-airline widebodies are currently employed in a passenger transport role.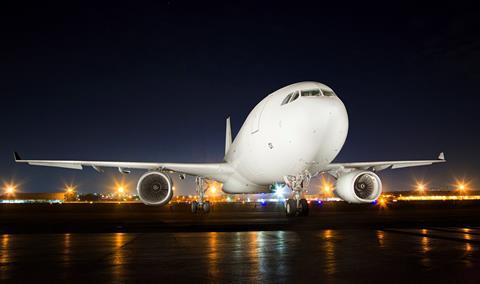 "The Brazilian air force will deliver the first aircraft to Airbus in 2025 and the second one in 2026," the source says. Following modification work performed at the company's Getafe site near Madrid, Spain, the pair will be returned to operational use in Brazil in 2026 and 2027.
Once adapted, they will employ under-wing hose and drogue refuelling pods to support assets including Northrop F-5M and Saab Gripen F-39E/F fighters.
Brazil's KC-30 configuration is also expected to feature a medical evacuation capability. This will comprise intensive care unit-level provision for two patients and six light care stations for two each, the official said during Defence IQ's Military Airlift conference in London on 5 September.
Separately, the Brazilian air force is due to take receipt of its seventh KC-390 transport/tanker from Embraer before year-end, followed by an eighth in early 2024. The service will eventually field a fleet of 19 KC-390s, with its most recent arrival in June 2023 having been the first to be accepted in a full operational capability standard.
Operations with the twinjet are divided between two squadrons, based in Anapolis and Rio de Janeiro. Recent developments have included securing clearance to the use the roll-on, roll-off Modular Airborne Fire Fighting System II payload, and successful loading trials with equipment including the Brazilian army's ASTROS multiple launch rocket system and the deployable M200 Vigilante surveillance radar.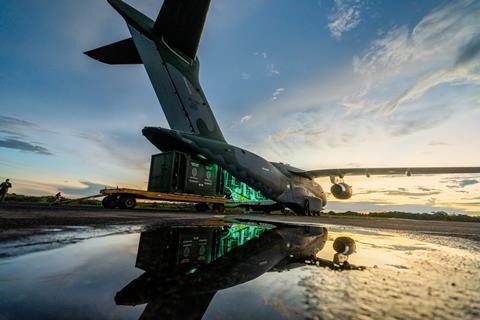 The service plans to in November 2023 conduct a first buddy-buddy tanker trial between a pair of its KC-390s.
Brazil is on track to retire the last of its Lockheed Martin C-130 tactical transports in December, having already reduced its fleet of the type to two examples.

Craig Hoyle joined Flight International in 2003, and has edited the now monthly title since 2015. He has reported on the UK, European and international military aviation sector for more than 25 years, and produces our annual World Air Forces directory.
View full Profile