Elbit Systems has secured an $80 million deal to provide defensive aids to an unnamed country the Asia-Pacific.
The two-year contract will see Elbit supply its C-Music DIRCM (directional infrared counter measures) along with an infrared warning system for "several aircraft types", says the company.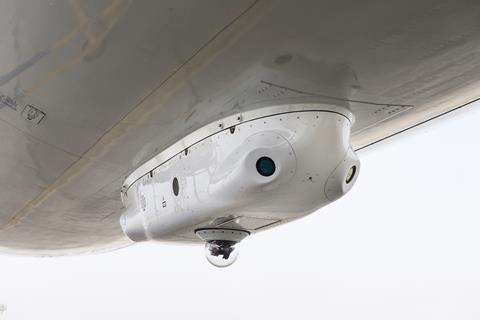 "The rising threat that aircraft face from shoulder fired anti-aircraft missiles increases the demand for certified and operationally proven self-protection systems," says Elbit executive Oren Sabag.
"Our capability to provide a complete and tested solution well positions us to address this growing need."
Separately, Thailand's Bangkok Post quotes an unnamed source as saying that the Royal Thai Navy has ordered seven Elbit Hermes 900 unmanned air vehicles for over Bt4 billion ($112 million).
The Hermes deal has been signed off by the nation's permanent defence secretary, and will be official following the signature of the head of the navy.