Elbit Systems has secured a $114 million contract with an unnamed Asia-Pacific nation to supply two long-range patrol aircraft.
The two aircraft will be based on the ATR 72-600 turboprop airliner, with Elbit integrating the mission suite, the Israeli compant says.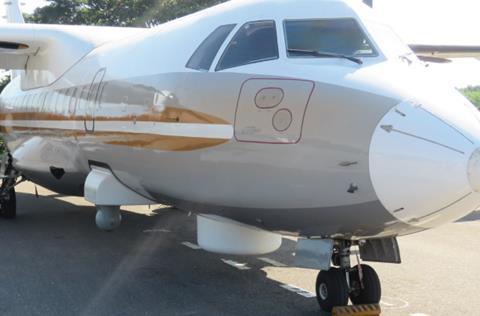 Capabilities will include a mission management system, electro-optical sensor and radar, plus signals intelligence and communications equipment, and more.
"Elbit Systems has been supplying special mission aircraft to various countries worldwide for over a decade for defence or governmental operational requirements," says Yoram Shmuely, general manager of Elbit Systems Aerospace.
"This contract extends the range of platforms and solutions we offer our customers, leveraging vast operational experience and in-house technologies and capabilities. We are proud to provide advanced solutions to our customers."
Separately, Israel Aerospace Industries (IAI) announced that it is acquiring India's Hela Systems, a unit of IAI-owned Elta Systems.
"Hela will provide full maintenance, repair and overhaul product support for Elta Systems, as well as testing and technical services including annual maintenance contracts and supply of spares to Indian defence customers," says IAI.
It adds that Hela has a facility in Hyderabad.