South Korea is investing in the development of a long-range cruise missile to be deployed from the Korea Aerospace Industries (KAI) KF-21 fighter.
From 2022-2028, W190 billion ($145 million) will be invested in the development of a missile that can hit targets "hundreds of kilometres away", says Seoul's Defense Acquisition Program Administration (DAPA).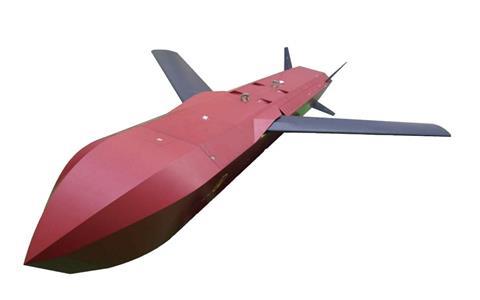 The Defense Science Research Institute is directing the project, which has input from LIG Nex1, Hanwha Defense Systems, and Hanwha Aerospace.
An image provided by DAPA suggests that the weapon will resemble long-range munitions such as the MBDA Storm Shadow or the Lockheed Martin AGM-158 Joint-Air-to-Surface Standoff Missile (JASSM), with wings that deploy after separation from the launch aircraft.
In addition to improving the capability of the KF-21 in Republic of Korea Air Force (ROKAF) service, the weapon is seen as enhancing the fighter's prospects in international fighter competitions.
KAI recently rolled out its fifth KF-21 prototype at Sacheon, South Korea. Media reports from South Korea indicate that the aircraft was supposed to be delivered to Indonesia, South Korea's partner in the project, but Jakarta's continued tardiness with payments has apparently delayed this.
Despite assurances from Indonesian and South Korean officials, Jakarta's ability to fund its share of the programme still appears to be a challenge.
In November, South Korea's Yonhap news agency reported that Jakarta made a W9.4 billion payment for its share of KF-21 work. Overall, Jakarta is obliged to pay 20% of the programme's W8.8 trillion price tag.
Eventually, the ROKAF is expected to operate 120 KF-21s and the Indonesian air force 50.
The first KF-21 prototype conducted its maiden flight in July 2022, followed by the first flight of the second prototype in November. All told, there will be six KF-21 prototypes, which will fly over 2,200 sorties before the fighter enters service in 2026.