The UK has delivered on its promise to bolster the Ukrainian air force, with defence secretary Ben Wallace announcing that it is transferring MBDA-built Storm Shadow air-launched cruise missiles to Kyiv.
"I can confirm that the UK has donated Storm Shadow missiles to Ukraine," Wallace told the House of Commons on 11 May. He has not disclosed how many of the weapons have been donated, but confirms that first shipments have already taken place.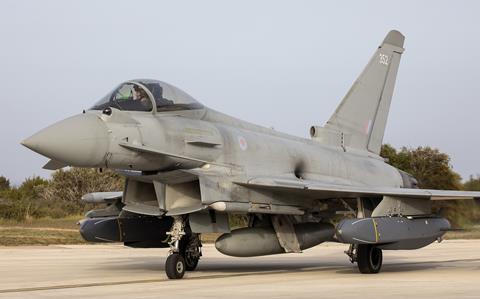 Previously deployed by the Royal Air Force's now-retired Panavia Tornado GR4s, including during conflicts in Iraq and Libya, Storm Shadow is now operational with the service's Eurofighter Typhoons, which have used the type to strike targets inside Syria.
Armed with a tandem Broach warhead, it is optimised for strikes against fixed threats, or hardened and buried targets. MBDA cites the missile's range performance as being "several hundred kilometres".
Wallace notes that the roughly 1,300kg (2,870lb) Storm Shadow will complement Kyiv's use of long-range HIMARS and Harpoon weapons, "as well as Ukraine's own Neptune cruise missiles and longer-range munitions".
It is unclear which Ukrainian-operated type will carry the newly supplied weapons, with the nation's air force flying RAC MiG-29s and Sukhoi Su-27s. Kyiv has previously successfully integrated Raytheon AGM-88 High-speed Anti-Radiation Missiles supplied by the USA with its fleet.
"The donation of these weapon systems gives Ukraine the best chance to defend themselves against Russia's continued brutality," Wallace says. "Their use of Storm Shadow will allow Ukraine to push back Russian forces based within Ukrainian sovereign territory.
"Russia must recognise that their actions alone have led to such systems being provided to Ukraine," he notes, describing the equipment transfer from the UK as "a calibrated, proportionate response to Russia's escalations".
UK Prime Minister Rishi Sunak on 8 February pledged to support the Ukrainian air force by providing services including pilot training, while the Ministry of Defence said it would "work with Ukraine and international allies to coordinate collective support to meet Ukraine's defensive needs".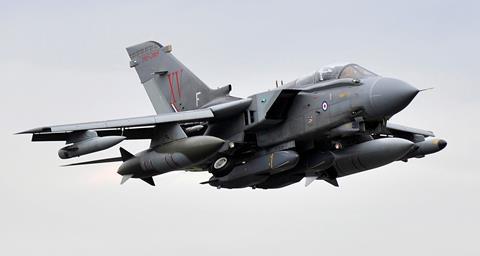 The donation of the UK's most capable long-range air-launched strike weapon is likely to draw condemnation from Russia, which invaded Ukraine in February 2022.

Craig Hoyle joined Flight International in 2003, and has edited the now monthly title since 2015. He has reported on the UK, European and international military aviation sector for more than 25 years, and produces our annual World Air Forces directory.
View full Profile