Air Canada has opted for GE Aerospace GEnx-1B engines to power its latest batch of Boeing 787 Dreamliners ordered last month.
The Star Alliance carrier already operates a fleet of 38 GEnx-powered 787-8/9 jets and GE has now confirmed the carrier has ordered more GEnx engines to power the 787-10s it ordered last month.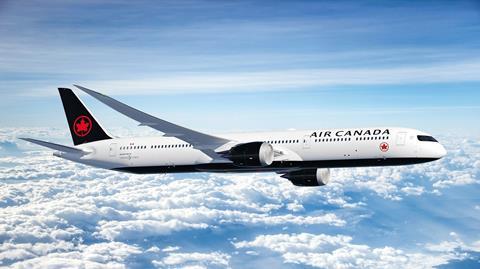 The deal covers 18 787-10s on firm order that are due for delivery between 2025-2027, as well as options on a dozen more Dreamliners.
Air Canada vice-president, maintenance, Joshua Vanderveen says: "Air Canada is a long-standing GE Aerospace customer, and we are delighted to support our fleet renewal with these highly efficient GEnx engines to provide commonality and synergies across our Dreamliner fleet."
GEnx engines, alongside Rolls-Royce Trent 1000s, are one of two powerplants available on the Dreamliner.