Rolls-Royce is advocating the use of small nuclear reactors to assist with the future production of synthetic fuels.
Chief executive Warren East, speaking during an event at the Aviation Club in London on 5 December, outlined the possibility of using small modular reactors for the task.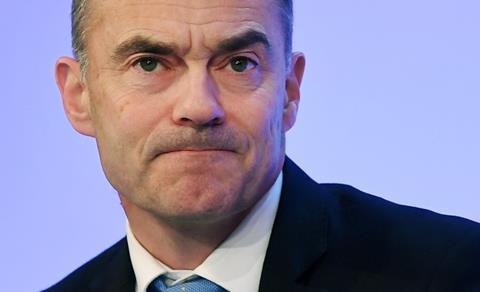 "Renewable [energy sources] are great if the sun is shining and the wind's blowing," he said. But a huge storage requirement is needed to ensure continuity when power is intermittent.
Large nuclear reactors, says East, pose "challenging" business cases because they are one-off civil engineering structures which are expensive and prone to delays.
An alternative, says East, is to produce components for smaller reactors in factories.
Rolls-Royce is heading a consortium intending to develop a small modular reactor to generate cost-effective low-carbon electricity, and recently secured £36 million ($47 million) in joint public and private investment to advance the design.
East – who states that the Rolls-Royce's primary activity is "setting fire to hydrocarbons" – says the company "sees an opportunity" for modular reactors to be linked to synthetic fuel plants.
Such reactors would offer a compact solution for generating synthetic fuels, he says, which are increasingly in demand within the aviation sector.