The US Navy (USN) intends to award a sole source contract to Northrop Grumman to start production of the Advanced Anti-Radiation Guided Missile – Extended Range (AARGM-ER).
The quantity of the forthcoming order was not disclosed, but would be part of low rate initial production lot one, says the service in a notice posted online on 31 March.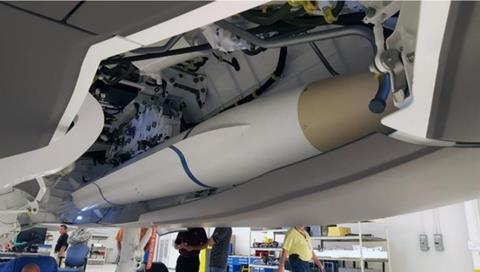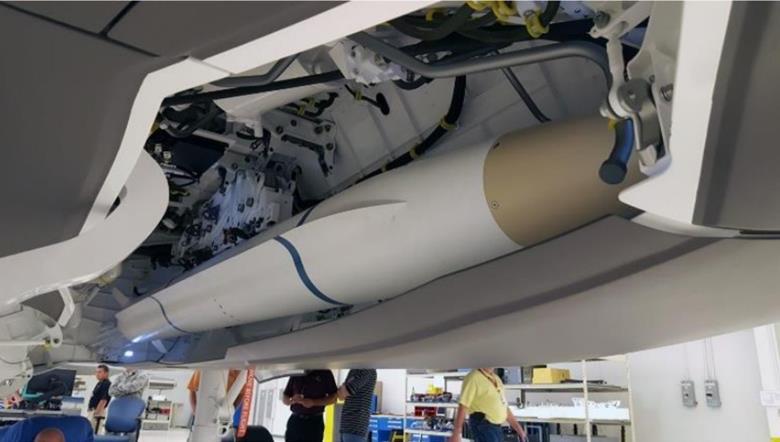 AARGM-ER is an air-launched weapon intended to destroy enemy air defence systems, such as radar-guided surface-to-air missile batteries. It is an extended range version of the service's current AARGM weapon. Its exact reach is not disclosed, but it is considered a standoff weapon, meaning it should be able to out-range an adversary's air defence missiles.
The new missile is to be carried by the USN's F/A-18E/F Super Hornet fighter and EA-18G Growler electronic attack aircraft. It is eventually to be qualified for the internal weapons carriage on the Lockheed Martin F-35C Lightning II.
The missile uses the same sensors, electronics and warheads as its predecessor, the AARGM. However, differences include a larger rocket engine and tail upgrades to extend its range and improve its manoeuvrability. The missile also has its mid-body wings removed and replaced with a short strake along its length.
Northrop Grumman started AARGM-ER engineering and manufacturing work 12 months ago.
In January 2020, the US Air Force said it was interested in modifying AARGM-ER into its own Stand-in Attack Weapon. That missile would be fitted into the service's F-35A and would also be aimed at enemy air defences.