The US Air Force (USAF) has hired defence manufacturer Raytheon Technologies to upgrade the avionics on the service's Fairchild Republic A-10C Thunderbolt II ground-attack jets.
Raytheon says it will replace the A-10's mission computer with its Common Open Secure Mission Computer (COSMC) under a $46 million fixed-price deal. The A-10 is commonly known by the nickname Warthog.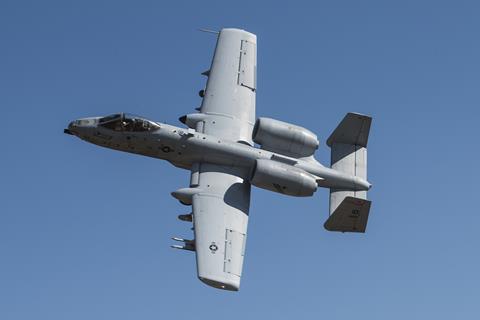 Raytheon describes COSMC as providing modern data processing for combat systems, enhancing air dominance and improving sustainability.
"Our COSMC system is a significant technological leap forward for the A-10," says Denis Donohue, president of communications and airspace management systems for Raytheon. "This platform-agnostic system delivers the generational refresh required for the Warthog to remain highly capable into the future."
"The A-10 Central Interface Control System programme will replace the current mission computer and weapons stores management system," according to Raytheon, "fully modernising the Operational Flight Program software environment and establishing COSMC as the new central computer for the A-10."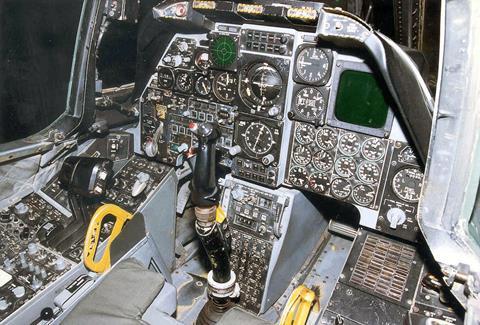 Raytheon partnered on the contract with "non-traditional defence contractors", including aerospace engineering companies Apogee Worx, CymStar, Kihomac and Vertex. In December 2021, Vertex acquired Raytheon's defence training and mission-critical business units.
Raytheon cites those partners' experience with and knowledge of the A-10.
COSMC is a "platform-agnostic mission computer" capable of being integrated into any aircraft type, including fixed-wing, rotary and unmanned aircraft, says Raytheon.
Separately, Raytheon in May revealed the existence of Department 22, an internal research and development unit that focuses on developing experimental mission systems and avionics. Such technologies include "miniaturised sensors and systems, cross-domain capabilities, autonomous mission systems… artificial intelligence, quantum computing and synthetic biology", Raytheon says.
Department 22 has long existed within Raytheon under various other names.
Paul Meyer, president of Department 22, tells FlightGlobal the organisation "spends the majority of its time inside of classified spaces, trying to understand very hard problems, understanding the core technology that we're very good at creating, and developing it into innovative solutions".
The department is modelled on the famous Lockheed Martin Skunk Works, which has produced some of the world's most-revolutionary aircraft, including the F-117 Nighthawk and SR-71 Blackbird.
Meyer, a former Skunk Works team member, sees Department 22 as an equivalent organisation, having resources to develop high-tech systems that will power the next-generation of experimental aircraft.
He says Department 22 aims to introduce technological advances that are as revolutionary today as were the SR-71's cockpit displays and radar systems decades ago.