The US Air Force (USAF) has placed an initial order for colour video feed upgrades to some of its Northrop Grumman Litening targeting pods.
The number of targeting pods to receive upgrades and the value of the contract were not disclosed in Northrop's 7 July announcement.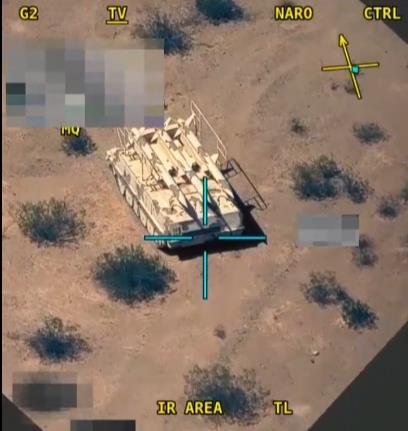 Litening targeting pods are used by fixed-wing combat aircraft to detect, acquire, automatically track and identify ground targets at long range. The equipment comes with a laser designator and laser rangefinder. It is used by pilots to direct or aim laser-guided bombs, conventional bombs and GPS-guided weapons to targets.
Northrop says colour video footage should help pilots make sense of the battlefield faster.
"Litening's colour video capability works with the way we naturally see the world to give warfighters in the cockpit and on the ground more-complete situational understanding in less time," says Ryan Tintner, the company's vice-president of navigation, targeting and surveillance.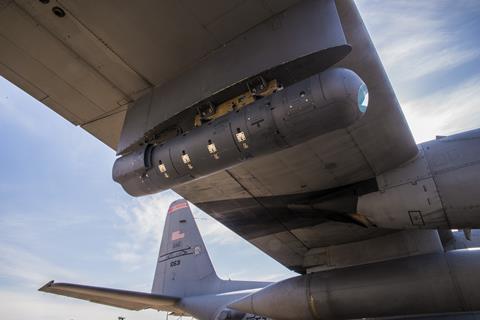 Adding colour video to the pod is made easier by the hardware's modular design, a feature which should enable further upgrades, says Northrop. The upgrade also includes the ability to simultaneously record video feeds from all of the Litening pod's sensors, including its forward-looking infrared camera, for post-mission analysis. Previously, the video footage the pod fed to pilots was black and white.
In addition to the USAF, the Litening pod is used by the US Marine Corps and several foreign militaries. The equipment is qualified and integrated on the Boeing AV-8B, F/A-18, B-52 and F-15, Fairchild Republic A-10, Lockheed Martin C-130 and F-16. Northrop says it has delivered more than 900 examples of the Litening pod.