Ethiopian Airlines chief executive Mesfin Tasew expects to place further aircraft orders as part of its Vision 2035 growth strategy after committing to up to 67 Boeing aircraft at the Dubai air show.
The Star Alliance carrier placed firm follow-up orders for 11 Boeing 787-9s and 20 737 Max 8s, and took options on a further 15 and 21 respectively.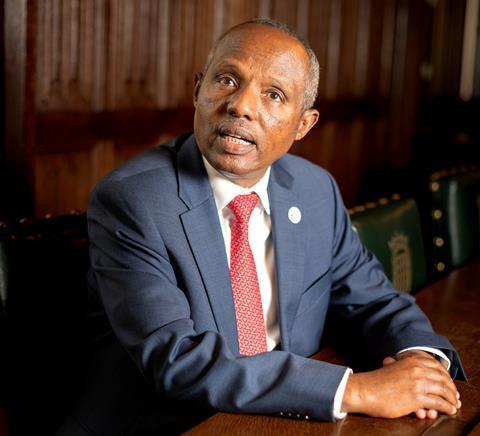 "We have an expansion plan which requires us to add more airplanes, open new routes," Tasew said, speaking during a press briefing on 14 November.
"Ethiopian Airlines today operates over 140 aircraft and flies to over 170 international destinations. By 2035, our strategic roadmap gets us to reach 270 aircraft, double what we have today.
"We will continue ordering more airplanes. We are considering more aircraft from Airbus as well, and we will do more airplanes from Boeing as well."
One of the Airbus aircraft under consideration is the A220 single-aisle jet, as Ethiopian looks to add capacity on regional routes. "Today we operate 32 turboprops. We want to upgrade that to 100-seat capacity," says Tasew.
Operators of the A220 have been facing durability issues with the Pratt & Whitney PW1500G engines powering the jet, an issue compounded wider by shortage of spare engines and parts. Tasew indicates the carrier is waiting for this to alleviate before any order.
"Our fleet assessment indicates that [the A220] would be a very good aircraft. But due to what that aircraft is experiencing today…we are waiting until that problem is corrected," he says.