North America's airline industry has started a slow but noticeable recovery as carriers bring hundreds of jets back into service in response to a bump in travel demand ahead of the summer travel season.
Airlines in the USA and elsewhere are adding flights and destinations to their networks, climbing from a downturn that bottomed out in the early spring.
Analysts still suspect the industry will not fully recover for several years – possibly not until 2023 – and a second wave of Covid-19 infections or another industry shock could set back revival.
But signs are positive.
"The demand is coming back along with the economy," says Mike Boyd, president and chief executive of Boyd Group International. "Hiring is back and airlines are seeing demand move up."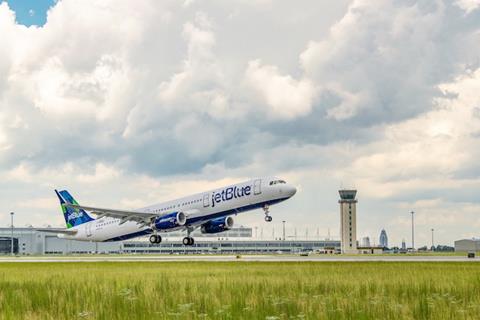 He notes that just one month ago many observers suspected economic conditions would worsen before improving. Then came the May US jobs report, which showed that the US economy added 2.5 million jobs that month.
Responding to demand, US airlines have brought about 450 passenger aircraft out of storage since mid-May, bringing the combined US in-service fleet to about 4,000 aircraft, Cirium fleets data shows.
That bump – about 13% from the mid-May low of 3,600 active passenger aircraft – came as US cities loosened lockdowns and lifted stay-at-home orders.
By comparison, US carriers operated about 6,700 passenger aircraft at the beginning of 2020, before the global downturn, according to Cirium.
US airlines in June will carry about 29.6 million seats on domestic flights, up 29% from May, though still down 66% from 86.2 million seats in May 2019, Cirium schedules data shows. Domestic US airline capacity will climb again in July to some 48.5 million seats.
Likewise, the US Transportation Security Administration screened about 500,000 travellers on 11 June, up about five times since lows in April.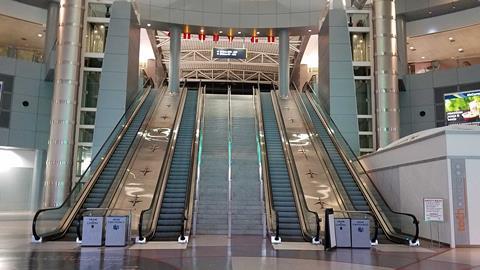 Boyd suspects US low-cost and ultra-low cost carriers like Spirit Airlines and JetBlue Airways will initially see a greater bump in demand than major US airlines. The discounters' cheap prices will likely attract leisure travellers.
"The Baby Boomers who had planned to go on a vacation this year will start to travel – that money is still in their bank accounts," Boyd says.
In Florida, the Orlando region's theme parks like Walt Disney World and Universal Studios are opening almost four months after shutting down, ready for summer vacationers. And Las Vegas casinos have been open since 4 June, prompting Southwest Airlines, for example, to increase flights in and out of the desert city to more than 100 daily.
Since mid-May, US discounters Allegiant Air, Frontier Airlines, JetBlue, Spirit and Southwest have brought about 165 aircraft out of storage. Those carriers now have about 920 jets in service, up 21% in six weeks.
And they are planning even more capacity gains.
JetBlue will be operating about 50% of its capacity by July and will add more seats in August, the New York-based airline's chief operating officer Joanna Geraghty says on 11 June.
"We are seeing some pent-up demand for travel among the leisure customer base," she says.
Likewise, Spirit, based near Fort Lauderdale, said last week that it expects to be back to about 70% of capacity by July.
Major US carriers American Airlines, Delta Air Lines and United Airlines have brought a combined roughly 150 stored jets back into service since mid-May. They now operate about 1,200 jets, up 15% since then, Cirium shows.
Fort Worth-based American said earlier this week that in the first few days of June it transported an average of 127,000 passengers, up from 32,000 during April.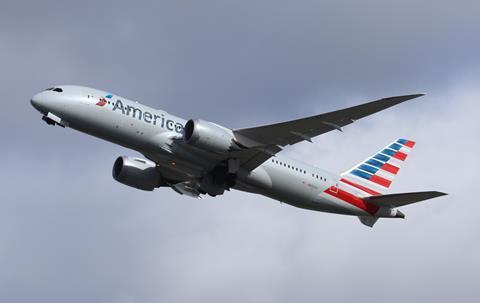 American intends to increase July capacity to about 40% of pre-coronavirus levels, equating to 55% of its pre-pandemic domestic capacity and 20% of previous international capacity, CEO Doug Parker told shareholders on 10 June.
Delta CEO Ed Bastian said earlier this week that the Atlanta-based carrier is also reassessing capacity and increasing flight frequencies as demand warrants.
Delta has said it is capping load factors at 60-70% to keep middle seats empty, giving passengers more personal space.
"That's to keep people safe," Bastian said. "When bookings go up and we start to get close to that 60% load factor, that's our trigger to start to bring new flights in. That's why we are doubling our schedule from May to July."
He added that prices will be 10-20% lower across the airline's domestic system.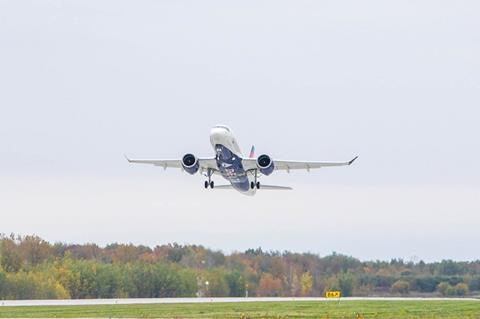 United in early June said it was reinstating about 140 previously-cut nonstop routes. It is adding service to business-travel-heavy markets like Boston, New York, Philadelphia and Seattle, and to leisure destinations like Las Vegas, Charleston (South Carolina), Portland (Maine) and cities in Florida.
Despite the additions, United's schedule will be down 75% in July from pre-pandemic levels – still an improvement over May and June, that airline's CEO Scott Kirby has said.
"While we can't quite see the light at the end of the tunnel yet, it's not pitch black in here anymore," he said.
Analyst Boyd is bullish about recovery, saying capacity increases are appropriate and come at the right time.
"These carriers know what they are doing," he said.
GLOBAL IMPROVEMENT
Airlines in other regions are also placing more aircraft into service.
Canada's in-service passenger fleet has increased about 11% since mid-May, to 608 aircraft, and the Latin American fleet is up about 17%, to 1,070 aircraft, Cirium shows.
But Latin American's airlines remain in particularly perilous financial condition owning to a general lack of government aid to the industry and continued travel restrictions and quarantines, says IATA's regional vice-president for the Americas Peter Cerda.
"It is still our prediction that this region will be the last to recover from the crisis," Cerda says.
Since mid-May, the number of passenger aircraft in service with Asia-Pacific carriers has increased 18%, and the European fleet has jumped nearly 45%, according to Cirium.