Jeremy Spake became a TV personality after his appearances on the BBC's fly-on-the-wall documentary Airport. Having moved on from his role at Heathrow, he is now deputy director at the Isle of Man airport
How did you get into aviation?
I fell in love with commercial aviation at the age of 11 and decided I wanted a career in the industry, so I joined Czechoslovak Airlines at 16.
How has your career progressed?
I started as an airline management apprentice, which was a great opportunity to get a sound understanding of all aspects of operations. This has continued to develop as I have progressed through each phase of my career, including working for Aeroflot, British Airways and holding management positions at a number of UK airports. I'm now handling day-to-day operational responsibilities at the Isle of Man international airport, which as the main gateway to the island is serviced by six regular airlines, making it a vital transport hub.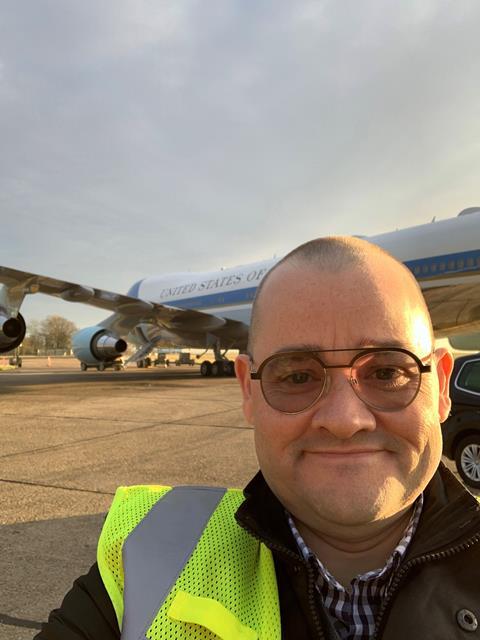 What are the highlights?
An obvious highlight was the arrival in 1996 of the BBC at London Heathrow for the filming of the fly-on-the-wall documentary, which at its peak was attracting 17 million viewers in the UK and over 500 million viewers globally. The show provided those of us working in the industry with a great opportunity to show how airlines and airports work together to keep people moving safely every day.
How did your spell as a TV celebrity affect your career?
It helped to raise my profile in the industry, but was also perhaps a bit of a double-edged sword. Occasionally it made people I met overly cautious, through a fear that they would suddenly find themselves being filmed. When people get to know me, though, they realise that my time on screen is simply a small part of who I am, and that commercial aviation is genuinely my number one passion.
What is your current role and what are your responsibilities?
I'm the deputy airport director on the Isle of Man, where I have day-to-day responsibility for all operations. I'm busy developing the airport, improving efficiencies, commercial viability and generally making the place great for our customers and staff. We see around 30,000 aircraft movements and one million passengers per year, so adapting our culture to embrace the latest safety practices has been a key focus for me and my team. To do this we needed a robust operational management system capable of delivering a step change across all aspects of the airport, so we recently introduced Centrik – a powerful, comprehensive system that's helping us achieve our continuous improvement targets.
What do you enjoy most about your job?
Although a cliche, it's the never quite knowing what each day will bring. The variety of airport operations is such that one moment you can be discussing the redevelopment of the departure lounge, then the next managing significant disruption or an incident. No two days are ever the same, and this helps to keep things interesting. Having good people around me is also something that helps, and I am lucky enough to have a great team who are eager to learn and improve, which certainly helps with the unexpected!
What are the challenges?
I arrived on the Isle of Man just over 18 months ago, and one of the most significant challenges has been my quest to introduce modern practices of self-audit, oversight and compliance. I quickly identified the need for us to introduce a comprehensive operational management system to support our growth, and was lucky enough to be introduced to Centrik, which we are currently using to refine and meet our increasingly complex operational needs. For example, when completing our latest full aerodrome audit the regulator was delighted with how robust our system was and the level of transparency we were able to provide. With ambitious plans to grow the airport and provide the Isle of Man with a modern, fit-for-purpose gateway, there are many more challenges ahead, but with great people and processes I am confident that we will achieve our aims.
If you would like to feature in Working Week, or you know someone who would, email your pitch to kate.sarsfield@flightglobal.com