With the transitional licensing window for EASA-validated personnel working in the UK expiring at year-end, the clock is running down to secure new post-Brexit approvals.
When the UK opted to leave the EU, the complex process of 'Brexit' disentanglement included controversially unhitching its aviation regulatory functions from the European Union Aviation Safety Agency (EASA) and re-establishing the Civil Aviation Authority (CAA) as a separate oversight organisation.
Under the trade agreement negotiated between the UK and EU, UK-licensed pilots and engineers ceased to be qualified on EU-registered aircraft on 1 January 2021, immediately after the UK's full EU withdrawal.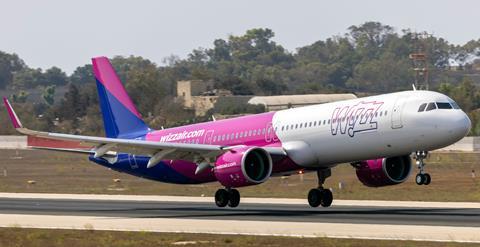 Some airlines – among them EasyJet, Ryanair and Wizz Air – operating in both the UK and EU opted to split their fleets, establishing either UK- or EU-based operations under local registries in order to maintain flexibility and retain traffic rights.
REGULATORY APPROVAL
Regulatory approval of personnel was initially one-sided. All the EASA licences and certificates for operations and maintenance that were valid at the end of 2020 have remained recognised by the CAA for a two-year period.
This temporary recognition window was put in place in order to "maximise stability" for the aviation sector, says the CAA, and avoid operational disruption for passengers.
If there were hopes that the UK-EU trade agreement would be broadened within a short time to encompass areas such as aircraft maintenance, they appear to have been without foundation. The CAA says there are "no signs" of such expansion.
As a result, the licensing recognition will expire not only for EASA-approved pilots, instructors and examiners on UK-registered aircraft, but also engineers, maintenance companies, and continuing airworthiness organisations.
The window is set to close at the end of 2022, and last year – about halfway through the grace period – the CAA embarked on an effort to raise awareness of the approaching deadline.
Licences issued by the UK during its time as an EASA member are still UK licences, and will remain valid after the deadline. But EASA licences issued by other EU countries will not, and EASA authorisation will no longer be accepted for working, operating and training in the UK.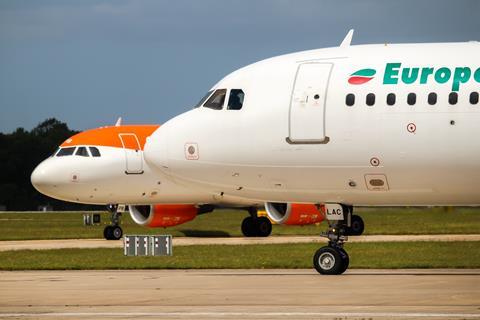 The CAA had already initiated a simplified application process for EASA-licensed personnel to obtain a UK licence, and enable those who had previously held UK licences to regain them.
This streamlined procedure is not being extended once the deadline expires, however, and the CAA is now warning that EU-licensed pilots will subsequently be required to undertake "the full conversion process, including examinations" in order to be qualified in the UK.
CAA flight operations manager Barry Mooney, speaking in May, referred to a "massive bow wave" of applicants who were seeking to secure continuity of licence approvals in the last two or three months of 2020, as pilots realised that the UK was withdrawing from EASA.
Some 8,000 personnel ultimately transferred out of the UK system as EASA membership ended. Those who initially opted to transfer but subsequently cancelled remain UK licence holders. Mooney expresses concern that a similar situation will develop this year as the recognition window begins to shut.
"We do have suspicion of human nature that people will be optimistic and leave things to the very last minute in the expectation that things will change," he says. "The deadline will not change."
ORGANISATIONAL AWARENESS
Larger entities, with which the authorities have routine contact, are likely to be organised in time and the CAA believes awareness within airlines is strong. Difficulties emerge at the lower end of the scale, with individual pilot or engineering approvals.
The CAA says it will aim to process all applications which were submitted in a "reasonable time" before the end of this year, but it is not guaranteeing that late submissions – anything after 1 September – will result in a UK licence being issued by 1 January next year.
Among the complications with dealing with the influx of applications to obtain a UK licence is the need for the CAA to verify information contained on EASA licences issued by the respective national authority, which introduces uncertainty into the timescale – particularly if the authority concerned does not have sufficient resources.
"A key area is making sure individual pilot licence holders who left the UK system ahead of EU exit are aware that regaining a UK licence after the end of this year will be more complex," says the CAA. "We have been contacting pilots directly to make them aware of this. We have also offered a phased payment option to make it easier to apply. The decision of whether to regain a UK licence is a personal choice by each pilot, so it is impossible to say how many will apply."
Although the CAA has not given its latest figures, it indicated during a May briefing, hosted by law firm Bird & Bird, that it had issued up to 2,500 licences with another 1,000 being processed – most of which were for professional pilots.
The CAA believes that the UK licence is a "marketable" commodity and it stresses that pilots who hold EASA licences can also simultaneously hold a UK licence.
"There is no need to surrender your EASA privileges in order to obtain your UK licence, regardless of whether a licence has been held with the UK CAA previously," it states. Personnel also will receive full credit on their UK licence, which will enable access to employment. The CAA adds that there is no need to demonstrate currency or recency on the EASA licence prior to conversion, although a UK medical certificate is required.
It adds that the level of confidence in the UK training market is high, as demonstrated by the number of training organisations outside of the UK which are looking to gain – or have already obtained – UK approval, in order to support pilots in the country. This is further illustrated by a surge in the number of simulators and training devices available.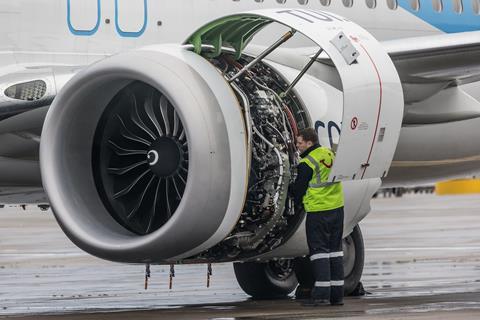 Further burdening the withdrawal from the EU and EASA has been the need to re-authorise airlines that have been operating to the UK from third countries.
Under EASA membership, third-country carriers flying to the UK needed a Part-TCO authorisation, which involved an assessment and evaluation of technical and safety information.
EASA would validate the foreign air operator's certificate and issue approval to the third-country carrier, which would then remain subject to continuous monitoring.
TIME LIMITED
But as with the EASA-issued personnel licences, the UK CAA only recognised the Part-TCO approval for a two-year period.
Third-country operators have needed to apply to the CAA in order to continue operating to the UK beyond 2022.
While this process should be "straightforward", in theory, the CAA insists the exercise is "not just a rubber stamp" for carriers that had previously been approved under the EASA scheme – pointing out that UK regulators need to conduct their own record-gathering and decision-making.
This has meant implementing a priority system, with scheduled airlines, medical transport operators, and air taxi providers all having to be contacted in order. The CAA has been aiming to contact organisations that have operated to the UK over the past three years, but others will need to be more proactive.