Logic's chief executive is on a mission to transform the electronic components specialist into a systems integrator and tier one supplier with a reach beyond Italy and its traditional markets.
Alessandro Franzoni is mid-way through a 10-year plan to grow fivefold the electronics specialist he became chief executive of in 2016. His aim is to turn Milan-based Logic into a tier one supplier with €100 million ($98 million) revenues and a presence beyond Italy.
So far, the former Leonardo executive is on track, after buying three Italian small and medium enterprises (SMEs) – Blu Electronic, Gelco and Gemelli – to take Logic's €20 million revenues to €50 million.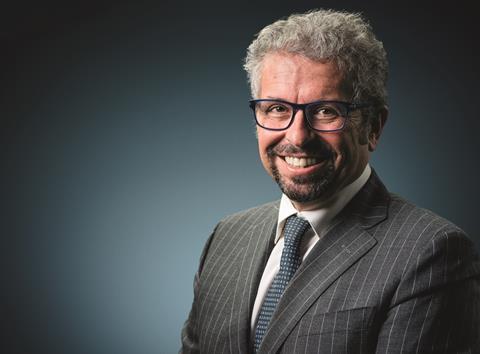 The new businesses have also given Logic new capabilities. The firm was already a player in electro-mechanical actuation, control panels and displays, as well as fuel management when in 2018 it bought 64% of power distribution specialist Blu. It raised its stake to 83% this year. The acquisition of Gemelli in 2020 added helicopter intercom and noise reduction systems. Gelco, purchased in June, makes electronic modules for engines. It has also delivered production capacity.
More investments are on the cards, including a test laboratory for hybrid-electric power generation technologies. Franzoni says it will combine research laboratories for Logic's own in-development products with a third-party maintenance, repair and overhaul facility. Based in a 2,000sq m (22,000sq ft) building next to Logic's headquarters, the centre is due to be up and running in mid-2023.
"We expect to be busy. There is nothing like this in the region," explains Franzoni.
He is also eyeing the naval market with the planned acquisition of a €15 million-turnover company in that sector. As well as inheriting a place in the supply chain of Italian shipyard giant Fincantieri, Franzoni – whose 28-year career with Leonardo included stints as chief executive of its Superjet International Russian joint venture and chief technology officer at Alenia – hopes to introduce some of Logic's aerospace electronics expertise to marine customers.
Increasing Logic's share in commercial aviation is another objective. Almost all Logic's revenues come from defence and rotorcraft, with Leonardo making up a third. Airbus Helicopters is another major customer, alongside Boeing, ATR, Korea Aerospace Industries, and Czech firm Aero Vodochody.
But Franzoni admits that breaking into Airbus's commercial supply chain is "a big jump" in volume terms.
FAMILY BUSINESS
Turning 60-year-old Logic into a €100 million concern – the revenue Franzoni told the family owners the business had to achieve to be taken seriously as a tier one supplier – will also require more funding.
"Everything we have done so far has been with our money, but now we need to refinance," he says, adding that Logic is in "final due diligence" with an Italian investment firm that intends to purchase equity in the company.
The same family that owned trainer aircraft pioneer Aermacchi before selling that business to Finmeccanica in 2003 also had Logic in its portfolio, after buying a majority stake in the late 1980s. Logic had performed a research and development (R&D) role for its sister company, including on its M-346 advanced jet trainer programme: "It became the problem-solver of Aermacchi," says Franzoni.
For 13 years, Logic continued as its parent's sole industrial asset in a "steady state", relying on "mature programmes", he says. However, by 2016 the owners had decided staying still was no longer an option.
"They asked me what we should do," says Franzoni. "I said we needed to be at €50 million to be sustainable, while €100 million makes us attractive as a tier one."
Franzoni and his team began looking at acquisitions that would expand the company's reach and provide the scale that would allow it to approach aircraft manufacturers as a system integrator. The recent take-overs, together with the investment in the next-door test lab, have gone some way towards that. "Ultimately, we want to be able to offer the integration of the entire electrical system except the battery," he says.
Because of the peculiar evolution of Italy's aerospace and defence sector – it stayed largely outside the European consolidation process that created the original Airbus commercial aircraft venture in 1969 and EADS in 2000 – the country has retained its own self-contained industrial supply chain feeding Leonardo and the likes of Fincantieri in marine. Some independent manufacturers such as Piaggio, Tecnam and Vulcanair have even continued to build their own aircraft.
The legacy has been dozens of family SMEs, proud of their heritage but dependent on inter-generational commitment to continue. This could spark further consolidation in a fragmented supply chain, believes Franzoni, who thinks that only by attaining a certain size can a company such as Logic bid for higher-volume direct contracts with manufacturers outside Italy, who worry about SMEs' financial viability and ability to integrate technologies and scale-up.
INTELLECTUAL PROPERTY
Franzoni describes Logic as a "design to spec" rather than "build to print" supplier. It owns the intellectual property to its products, but, because customers commission them specially, it is often difficult to adapt these for others. However, the company's winning of European Union Aviation Safety Agency Part 21 design organisation approval last year means Logic will be able to move up the value chain as a designer of original, off-the-shelf products, he says.
This depends on keeping up the pace on new product development. Logic, which employs a team of 80 engineers out of a total workforce of 260 across its four main sites, is looking at self-funded R&D to "become familiar with the latest generation of semiconductors". The company is also "investing heavily" in anti-ice systems, which it provides as a system integrator to Airbus Helicopters on the H175 and Leonardo Helicopters for the AW169, says Franzoni.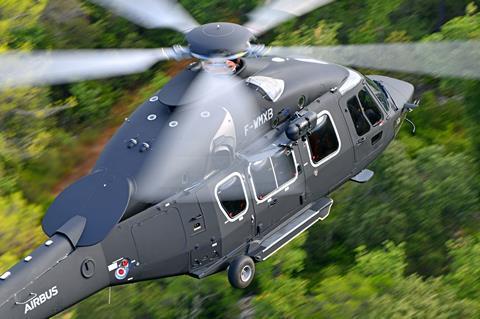 Logic has also started the certification process on its first off-the-shelf launch, a back-up flight display control instrument, which will be fitted to the under development AW249 attack helicopter. Another customer is evaluating the product, says Franzoni.
Logic's rapid expansion means Franzoni and his team have their hands full integrating backroom operations and creating a group structure for the various subsidiaries. Franzoni is also looking at "rationalising the production footprint", although the direction of travel is towards expansion of the business rather than contraction.
Reaching that €100 million target will almost certainly mean further acquisitions among Italy's small supply base, as well as new product investment, and – other than the naval supplier referenced earlier – Franzoni is keeping his cards close on where these might be. However, the ambition is clear: "We strongly believe we have more potential for system integration," he says. "We want that force-multiplying potential."